Readers Respond on Lab Leak #7
Josh Marshall
From TPM Reader JF …
As someone who has lived in Hong Kong for 15 years and what passes here for a passing familiarity with Chinese politics (but would probably be a more than passing familiarity for the average American), I agree with you about COVID and the PRC secrecy culture. It's especially strong around things that make China look bad, and the instinct to censor and clamp down has only gotten stronger since Xi consolidated power. His shift from a term-limited supremo to a for-life supremo is underappreciated in the US, where I think most people just see a the same generic dictatorship, but it was a major change. The Chinese leaders Hu Jintao and Jiang Zemin served two five-year terms, in and out, and then retired after a decade (both are still alive).

The last supremos to wield power until at or near death were Mao Zedong and Deng Xiaoping. By the time of Deng's departure, China had moved to a system where, power was negotiated among the party elite. There was rotation at the top, governed by the incumbent leader, other politburo members, aspiring leaders, etc, and there were constitutional term limits (of course the PRC constitution can be changed, and was to allow Xi to stay on). All this constrained Hu and Jiang. They made all the real decisions, but their decisions could be overridden by the next guy, who everyone understood would be in power eventually.
Read More
| Muckraker
Over the past two months of infrastructure talks, there's been a constant refrain from Republican negotiators: why not just use all the unspent COVID aid money to pay for the bill?
Read More
| News
Oregon State Rep. Mike Nearman (R) became the first person ever expelled from the Oregon House of Representatives on Thursday, with all 59 of his colleagues voting to vacate his seat over his decision to let a mob into the state Capitol last year.
Read More
| Muckraker
A 22-year old Pennsylvania man raked in thousands of dollars by impersonating various members of the Trump family, Manhattan federal prosecutors said on Tuesday.
Read More
| News
In March last year, the anti-Semitic broadcaster Rick Wiles said the spread of COVID-19 in Israel's synagogues was a sign from on-high.
Read More
| Cafe
As a lifelong novel consumer who enjoys throwing myself into other worlds for hours on end, it probably won't come as a surprise that I don't read too many short stories.
Read More
| News
Months before Manhattan district attorney Cy Vance announced that he would not seek reelection for a role in which he oversees a criminal investigation into Trump and his company, a public defender and former reality TV star who had already been angling to replace him was tweeting about the DA office's investigation into Trump.
Read More
| News
"First of All, James Ball III, you are full of poop," wrote one Republican Party functionary to another in a bitter, paramilitary-tinged rift over the future of the GOP in Multnomah County, Oregon.
"That is a legal term used by bible believing Christians," the email continued, "who want to say something much much stronger but err on the side of caution."

Read More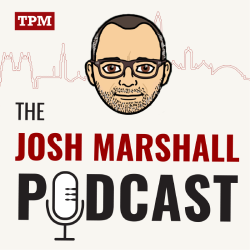 Ep. 176: So…What Now?
Josh and Kate discuss Senator Joe Manchin's opposition to S1 and newly reiterated refusal to touch the filibuster, analyzing the way forward for Democrats w...
MEMBER EXCLUSIVES
PRIMEWIRE