Where Things Stand: It Was Hard To Spit Out, But Jim Jordan Confirmed He Spoke To Trump On Jan 6
Nicole Lafond
Amid a stream of words delivered in his typical auctioneer fashion, Rep. Jim Jordan (R-OH) confirmed Wednesday afternoon that he did, in fact, talk to Trump on Jan. 6.
When exactly that conversation happened — before the insurrection, during the attack, after the fact, when Congress was certifying President Joe Biden's win — couldn't tell ya.
Read More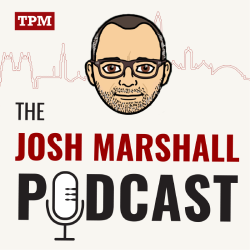 Ep. 182: Pelosi's Veto
While discussing the fate of the bipartisan infrastructure package, Josh and Kate react in real time to the news that Speaker Nancy Pelosi is rejecting some...