And For What? #5
Josh Marshall
From TPM Reader FW …
I echo ME's anger. We both are in our mid 60's and work from home so that part of Covid hasn't been a big deal. We started to draw back in mid February, when I started stocking up on stapes. Except for early voting in late February I haven't been anywhere outside of our immediate neighborhood. I switched to grocery delivery. We get food delivered once or twice a week. Some enterprising neighbor has arranged for food trucks to copy by a few times a week (they normally get their business from bars). I haven't had a draft beer since February and was sort of hoping that by now I would feel safe visiting a local brewery with a beer garden — but no. Probably 75% of the people I see walking the neighborhood wear masks and I could have predicted most of the 25% that don't from behavior before the pandemic.
Read More
trump commutes stone sentence
| News
The 81-year-old Secretary of Commerce Wilbur Ross, in Greece on an official trip last September, was awakened from his early-morning slumber by a call from the then-White House chief of staff. It was about the President's baffling claim on Twitter — made the previous Sunday — that Hurricane Dorian, bound for the east coast, was actually going to hit Alabama.
Read More
| Cafe
When I decided this month's reading list would be centered around the idea of beach reads I could not have foreseen the number of cooking memoirs my coworkers would suggest. In retrospect, I shouldn't be too surprised given the number of recipe swaps that take place among TPM staff and the fact that we have a Slack channel simply entitled "food."
Now I'm hungry.
Read More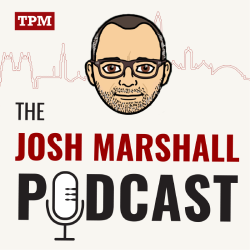 Ep. 127: The Kids Are Not Alright
Josh, Kate, and David discuss the looming deadline of schools reopening and the seeming lack of any cohesive federal plan to make it safe and workable for a...
MEMBER EXCLUSIVES
PRIMEWIRE