Is a Jan 6 Commission a Bad Idea?
Josh Marshall
I'm really not sure whether I agree with this or not. I need to think it over. But TPM Reader JG is a sharp guy. And he makes some interesting and compelling points …
a couple thoughts about Jan 6: What was striking about yesterday's Senate Comm Hearing was the non-presence of former senior Defense Dept officials who could answer the obvious questions about the delay in authorizing Nat'l Guard support despite urgent requests and the withdrawal of prior independent tasking authority for DC Guard authorities. Are they being investigated for criminal acts (sedition, eg) and thus their testimony would raise 5th A problems? The replacement of Esper et al with more Trumpist actings for the final few weeks certainly raise questions about anticipation and coordination of the Jan 6 events and call for investigation of communication with the WH on Jan 5 and 6.

More generally: pushing for a 1/6 Commission is a bad idea.
Read More
| Prime
The Justice Department signaled Friday it wanted to put a spotlight on its work responding to and disrupting domestic terrorism, marking a turn from the Trump era when any acknowledgement of a rise in far-right extremism could be met with a scolding from the then-president.
Read More
| Prime
January 20 was a tough day for the QAnon community.
Read More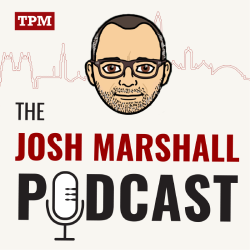 Ep. 162: The Cuomo Show
Josh, Kate and David are joined by the New Republic's Alex Pareene to talk Gov. Andrew Cuomo, a January 6 commission, and our enduring confusion about Sen. ...
MEMBER EXCLUSIVES
PRIMEWIRE