Policy Is Always About the Next Election
Josh Marshall
It's hard for me to think of a point in American history where an incoming President has faced a greater range of compounding crises with as little freedom of action as Joe Biden will have on January 20th of next year. There is COVID. There is economic calamity COVID created. There is the seemingly more distant but gravely important wrecked international system which portends a rising tide of foreign policy crises and disruptions in trade which has the potential to ramify out for decades into the future.
It is still just possible that Democrats will control the Senate, if they pick up both Senate seats in Georgia. But assuming Republicans hold on, basically no legislation of any significance will be possible and Mitch McConnell will have a stranglehold over staffing and presidential confirmations, not even to mention judges.

Read More
| Miscellany
Today, TPM is 20 years old. This December, as we close out one of the most exhausting, stressful, and bizarre years of our lives, we'll be revisiting and celebrating some of the most interesting and noteworthy events from TPM's history.
Read More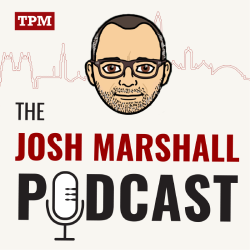 Ep. 147: TPM's Investigative Reporters Take Us Inside Their Scoops
Josh Kovensky, Tierney Sneed and David discuss the latest on the Trump campaign fruitless effort to steal the election, the surge of coronavirus cases as we ent...
MEMBER EXCLUSIVES
PRIMEWIRE