The Disputed 2024 Presidential Election
Josh Marshall
One of the little-remarked-on dynamics of the 2020 post-election is how many Republicans, mostly at the state level, didn't go along with The Big Lie or efforts to overturn the result of the 2020 election. The key in most cases was that it's one thing to mouth off or make a protest vote. It's another to break the law or specifically refuse a legal responsibility of office. Would Brad Raffensperger have stood his ground against overturning a free in fair election if he'd been a Republican member of Congress rather than Georgia's top election administrator? I tend to doubt it. The same applies to Gov. Kemp, though he took much less of a clear stand.
Read More
| Prime
Information about the criminal investigation into Rudy Giuliani continues to drip out, most recently in the form of a request from the Justice Department for a special master to sort through evidence in the case.
The letter making the request gives a few hints as to the nature of the probe into Giuliani.
Read More
| Five Points
California Gov. Gavin Newsom (D) is staring down a recall effort that will likely lead to an election for his political survival sometime before the end of the year.
Read More
| Prime
Federal investigators executing a search warrant on Rudy Giuliani's home and office this morning raises a big question: How did Giuliani get here?
It's a sordid tale, that I'll try to explain here. Some of it you've heard before, but there's a lot of moving pieces, so buckle up.
Read More
Top essays this week in tpm Cafe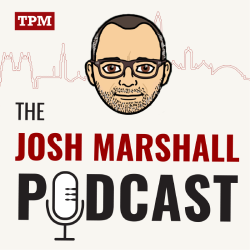 Ep. 171: Never Break The Cheney
Josh and Kate discuss the current intra-GOP warfare, former President Trump's new blog and the debate around mask-wearing....
MEMBER EXCLUSIVES
PRIMEWIRE