Where Do We Go From Here?
Josh Marshall
Joe Biden set a tone yesterday evening to listen rather than speak, to speak through our silences. I will try to heed that as best I can with only some brief remarks as we rest at this threshold. Where do we go from here? What do we make of all this? A lesson for us to learn and absorb is resilience.
So many terrible things have happened over these four years, so many things were harrowing and unimaginable. Most became inevitable the moment the country took the fatal step of putting a sociopath at the helm of the state. We were here four years ago trying to imagine what would happen. Resilience and an ethic of optimism are not only good strategy. They are an ethical stance toward life and a way to survive whatever the world throws at us.
Read More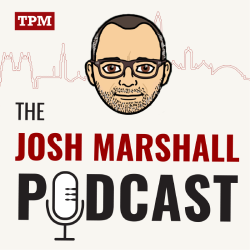 Ep. 156: The 46th President
Josh, Kate, and David process President Joe Biden's inauguration and bid farewell to the last four turbulent, violent, unbelievable years....
MEMBER EXCLUSIVES
PRIMEWIRE