Senate Democrats Have a Choice
Josh Marshall
(First, I'd be grateful for tips, leads, info on the below from any and all regular senate – and now White House – sources either by email or secure channels.)
Democrats, particularly Senate Democrats, already face a stark choice about those "ground rules" I mentioned last week. As noted then, what's at stake isn't only effective action today but the ground rules that will shape the next two years and either doom or give Democrats a fighting chance in the 2022 midterms. Last night the Post ran a story headlined: "Fight over the rules grinds the Senate to a halt, imperiling Biden's legislative agenda". It's part of an emerging genre about bulging to-do lists, Republican game-playing and impeachment trials slowing the Senate to a crawl.
What's happening exactly?
Quite simply, Mitch McConnell is now using the filibuster to stop Democrats from becoming the Senate majority.
Read More
| Muckraker
During his inaugural address, President Biden alluded to a mammoth, intractable task now facing the country: confronting a nascent, violent, far-right insurgency that coalesced behind Trump and the belief that he was the rightful winner of the 2020 election.
Read More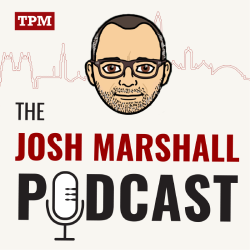 Ep. 156: The 46th President
Josh, Kate, and David process President Joe Biden's inauguration and bid farewell to the last four turbulent, violent, unbelievable years....
MEMBER EXCLUSIVES
PRIMEWIRE