Not Just Die or Survive
Josh Marshall
Most of us know that with COVID and many other diseases there is seldom a clear binary division between 'died' and 'went back to life as though nothing had ever happened' post-recovery. One of the things that has increasingly driven my news interest and personal concern are the many studies showing how many people who survive critical or severe cases of COVID face permanent disability or organ damage or other lifelong diminutions of health and quality of life. There are also many people who have mild or moderate cases of COVID, now dubbed "long-haulers", who get the disease but don't clearly get better. Weeks or months later they're still experiencing old symptoms or new symptoms or a changing parade of new and old. Doctors don't seem clear whether these are attenuated recoveries or permanent damage. A limited but still non-trivial number of patients suffer various neurological symptoms or what could well be permanent brain damage.
Read More
| Cafe
When I decided this month's reading list would be centered around the idea of beach reads I could not have foreseen the number of cooking memoirs my coworkers would suggest. In retrospect, I shouldn't be too surprised given the number of recipe swaps that take place among TPM staff and the fact that we have a Slack channel simply entitled "food."
Now I'm hungry.
Read More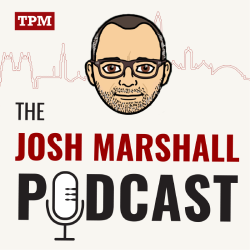 Ep. 127: The Kids Are Not Alright
Josh, Kate, and David discuss the looming deadline of schools reopening and the seeming lack of any cohesive federal plan to make it safe and workable for a...
MEMBER EXCLUSIVES
PRIMEWIRE