Is Biden Over-Negotiating?
Josh Marshall
Sen. Bernie Sanders has signaled an increasing unease at the way the Biden White House is negotiating with Republicans about the size and scope of a major national infrastructure plan – now going under the heading of the American Jobs Plan (hard infrastructure) and the American Family Plan (caring economy). I'm inclined to agree with Sanders, though this is one of those difficult cases in which it's hard to know really what is happening because real negotiations are behind closed doors and difficult to interpret. Do Biden and his top aides really think they can get to a good bill with Republicans or are they working through a process, which they assume will fail, to put a 50 vote Democratic bill on the best footing?
Read More
| Weekly Primers
With the Texas House approving an election overhaul bill last week, the Republican-controlled legislature is entering the final stage of its push to impose new voter restrictions while giving partisan poll watchers more power at election sites.
Read More
| News
As Virginia approached the peak of its COVID surge last January, Robyn Sweet was sick with the disease and caring for a patient who was dying from it.
Then she heard the news: her father had been arrested for invading the Capitol on Jan. 6.
Read More
Top essays this week in tpm Cafe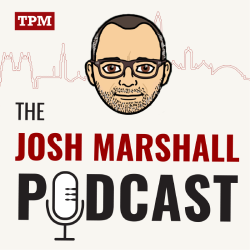 Ep. 171: Never Break The Cheney
Josh and Kate discuss the current intra-GOP warfare, former President Trump's new blog and the debate around mask-wearing....
MEMBER EXCLUSIVES
PRIMEWIRE