Trump's Criminal Conspiracy Against the 2020 Election
Josh Marshall
As I've mentioned a few times, we are so locked in the house with Trump, so surrounded by his predation, that the nature and scope of much of his abuse and wrongdoing are only partly visible to us. We all see the constant attacks on vote by mail, the incessant claims that the election will be rigged, that he'll have to decide at the time whether he'll accept the verdict of the election. But taken together he is actually depriving the whole nation of the ability to conduct a free and fair election. He is hanging over us as we do the normal work of campaigning and election-ing the possibility he'll disrupt the process, won't accept the result or most directly that the whole process won't end up mattering at all. This in itself is a grave crime against the constitution and the republic.
Read More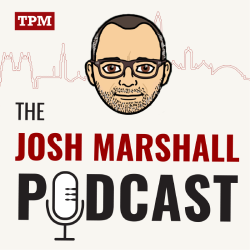 Ep. 130: What's Up With Trump's Federal Law Enforcement Crackdown?
Reporter Matt Shuham joins Josh and David to talk about President Trump's new "surge" of law enforcement across the country. Matt helps break down what is b...
MEMBER EXCLUSIVES
PRIMEWIRE