Taking Stock
Josh Marshall
I do not think that impeachment was a mistake, as TPM Reader JR does. But as a factual matter I think he is right that there is no question that seeing all but one Republican Senator exonerate him in the face of indisputable evidence of the most egregious crimes radically emboldened Trump and made him feel he could get away with anything.
It's been a while since I have thanked you for all fo the great coverage and analysis. TPM has been indispensable these last four years, and I am more likely to share TPM stories on FB than stories from any other source.

Two thoughts on your editorial this morning:
Read More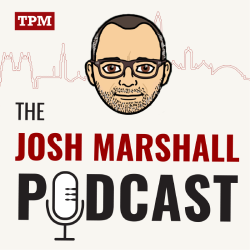 A Top Mueller Prosecutor Pulls Back The Curtain On Russia Probe
Andrew Weissmann, a key member of Robert Mueller's prosecutorial team, takes us inside the Trump-Russia probe. Weissmann is the author of "Where Law Ends: I...
MEMBER EXCLUSIVES
PRIMEWIRE