Possible Developments in the Treatment of Critical COVID-19 #2
Josh Marshall
Yesterday I noted an emerging debate within the critical care community of whether at least some critical COVID-19 cases are significantly different from standard Acute Respiratory Distress Syndrome (ARDS) and require a different treatment protocol. Since posting that piece I've found more evidence that this is a rapidly emerging discussion among critical care doctors and perhaps even some emerging consensus about how critical COVID-19 cases are different from ARDS.
First here's an update from TPM Reader WC (not their actual initials), a critical care doctor on the West Coast who our team has been in touch with since early in the crisis …
Read More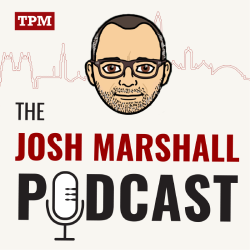 Ep. 114: How Not To Run An Election During A Pandemic
Josh, Kate, and David take a look at the fiasco that unfolded in Wisconsin on Tuesday after state Republicans insisted on holding in-person voting amid the ...
MEMBER EXCLUSIVES
PRIMEWIRE