Don't Participate in a Sham Process
Josh Marshall
President Trump has now, unsurprisingly, chosen to nominate the far right Amy Coney Barrett to succeed Ruth Bader Ginsburg on the Supreme Court. The only sensible approach is for Senate Democrats neither to meet with Barrett nor participate in the confirmation process at all. Even to do so in a critical posture is to add legitimacy to a process that is illegitimate.
As bad as she may be as a judge or for the future of equal justice in the United States she can never be as bad as the corruption of the process itself. It is that corruption – the court-packing scheme Republicans pushed into overdrive starting in early 2016 – that justifies, indeed requires Democrats to add seats to the Court in 2021. Distracting from that reality with a gauzy-lensed look at Barrett's personal story and judicial merits is madness. Pure madness.
Read More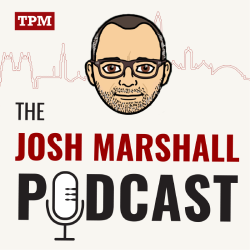 Ep. 138: An FDR Moment
Josh, Kate and David are joined by Democratic candidate Ritchie Torres, the almost certain next U.S. congressman from New York's 15th district, to discuss t...
MEMBER EXCLUSIVES
PRIMEWIRE