Running for Cover
Josh Marshall
As I've said, living in history is about not knowing the future. We are in a very volatile, unpredictable, dangerous moment in the history of this administration and indeed the history of the country itself. The stunt in front of the White House on Monday is not wearing well. It has the feel of one of those gambits employed by an embattled strongman which does both too little and too much, exposes weakness while galvanizing opponents. In the brittle late 20th century states of Africa and Latin America these moments would rapidly force a decision to massacre demonstrators or start lining up a flight to the French Riviera or exile in Saudi.
Read More
| Prime
In the last few days, Washington D.C. has erupted.
Read More
| Muckraker
"Too vague to discuss."
That's the view of a national security attorney, one of several TPM reached out to about President Trump's much-discussed but apparently little-thought-out designation of antifa as a terrorist organization.
Read More
| News
String together coverage of COVID-19 "stay-at-home" orders in The Federalist, the conservative website, and it begins to resemble an ode to death itself.
Read More
| Miscellany
We're launching the TPM Journalism Fund as an additional way for readers and members to support TPM. Every dollar contributed goes toward expanding our editorial staff.
| Cafe
I've come to the conclusion that the outside is overrated. There, I said it. I know it's June and I know summer is just getting started, but why spend your days sweating it out in the humid, hazy outdoors when you can be inside with the A/C pumping? I'm a homebody, so maybe that's what's underlying my opinion here.
Read More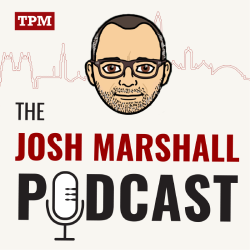 Ep. 122: Eyewitness Accounts
Josh, Kate, David and New York reporter Matt Shuham discuss what they're seeing, hearing and thinking as protests over the killing of George Floyd continue ...
MEMBER EXCLUSIVES
PRIMEWIRE