Stop Talking About "Reopening"
Josh Marshall
From the start of the COVID epidemic we've been talking about "reopening", when it would happen, whether it is safe. The President started demanding it about two weeks into the crisis – the churches needed to be full on Easter, the 12th of April. Now we talk about which states have reopened and which haven't. It'a all wrong. From the start this metaphor has saddled us with distorting language and a distorted concept which has enabled and driven bad policy. It suggests a binary choice when one doesn't exist. The impact goes beyond semantics.
There is no opening or closing and there won't be until we have a vaccine or a very effective cure for COVID. There are various mitigation strategies. Does the state push or mandate widespread masking? Does it permit indoor dining? Are bars open? Has it scaled sufficient testing capacity and a robust contact tracing program? The devil and the death toll are all in this particulars. The 'reopening' metaphor obscures all of this.
Read More
| Prime
The plan to keep waging a war of disinformation against the Biden campaign is well underway.
Read More
| Prime
Last week, the House passed a bill introduced by Del. Eleanor Norton, D.C.'s sole, non-voting representative, in a historic moment and unprecedented triumph in a years-long battle by district activists for statehood.
Read More
| Miscellany
We're launching the TPM Journalism Fund as an additional way for readers and members to support TPM. Every dollar contributed goes toward expanding our editorial staff.
| Cafe
I've come to the conclusion that the outside is overrated. There, I said it. I know it's June and I know summer is just getting started, but why spend your days sweating it out in the humid, hazy outdoors when you can be inside with the A/C pumping? I'm a homebody, so maybe that's what's underlying my opinion here.
Read More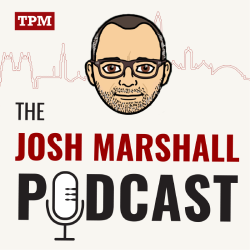 Ep. 126: Testing 2.0
Josh, Kate, and David discuss the inadequacies of the COVID testing system the administration has touted as their new-and-improved alternative to the federa...
MEMBER EXCLUSIVES
PRIMEWIRE