Most people wait until January 1st to make resolutions about their work ethic, but getting a head start on next year's resolutions is the first step to true productivity. Here are four programs that can help you get organized and stay on track at home and at the office.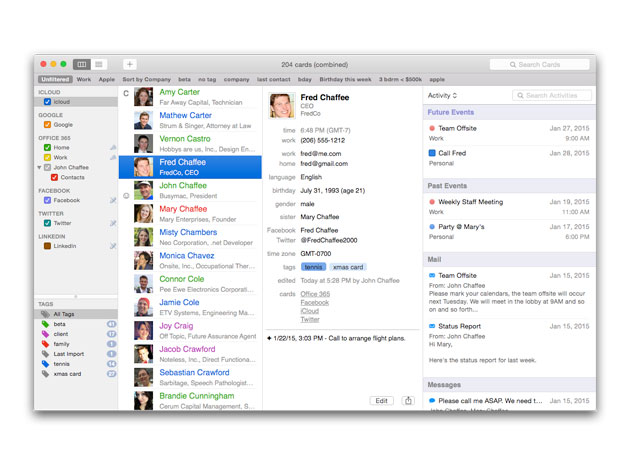 Your Mac's iCal has a decent number of features, and you probably rely on it quite a bit to help keep your appointments and tasks organized. BusyCal 3 gives iCal basics a power boost with better integration and more customization options. You can display your calendar in Day, Week, Month or List views for a birds-eye view of your work, and BusyCal lets you integrate with more cloud services (like Google and Exchange) for a flawless transition from work to home. An embedded info panel allows more precise calendar updates, and live weather forecasts give you a heads-up on sudden downpours that might wreck your clothes on the way to an important meeting.
MSRP: $49.99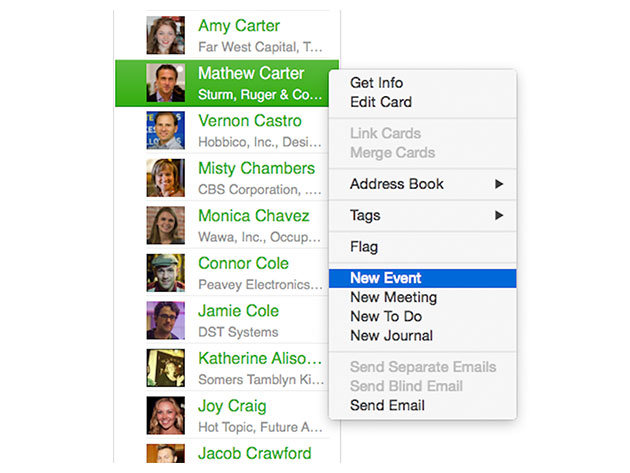 Made by the creators of BusyCal 3, BusyContacts streamlines your important phone numbers, emails and more into one integrated app. You can sync it with your calendar to add contacts to events, connect to social media sites and cloud services, and create Smart Filters to clean up your contacts list and make it easier to find who you're looking for. Custom views and tags give you even more control over your contacts list for an organized, productive approach.
MSRP: $49.99
Cogsworth Big Plan: Lifetime Subscription
If you've got your own business, you know the struggle that comes with organizing appointments with your customers. Cogsworth Big Plan is a smart scheduling assistant that lets your customers book your services through an intuitive, mobile-friendly interface. You can build your page in minutes and embed it in your social media profiles or website, specify services so there's no confusion when your client arrives, and add staff members once your business grows. You can even manage multiple businesses, locations, calendars and staff from one hub for maximum productivity with minimal effort.
MSRP: $2,340
Timelinr Personal Plan: Lifetime Subscription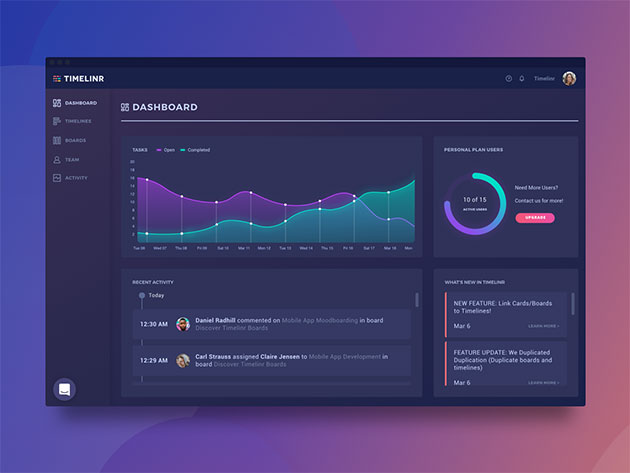 If you need to keep track of your projects at a higher level, Timelinr is for you. The program allows you to create roadmaps that you can share with stakeholders, team members, and clients to keep everyone in the loop and on task. A combination of sprint and roadmap tools give you what you need for shorter projects or a long haul, and unlimited timelines, collaboration, and sharing helps your teammates reap the productivity benefits of the program as well.
MSRP: $1,710
Task Pigeon Business Plan: Lifetime Subscription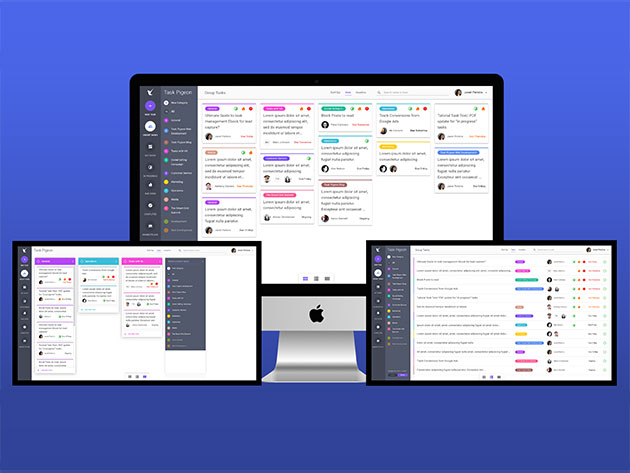 Task Pigeon is a straightforward yet powerful tool for creating, assigning and managing tasks for your team. It shows you who is working on what, how much time they've spent working on it, and tracks any communication that's taken place about the task. Individual dashboards help organize everyone's role, and board views and customizable categories give you the freedom to have whatever kind of overview you need for maximum productivity. Everyone from entrepreneurs to managers to new hires can benefit from Task Pigeon.
MSRP: $540