Using a manual toothbrush is a lot like driving a car built in 1995: you'll get where you're going, but it'll take you longer and there will be plenty of long-lost crumbs and forgotten french fries between the seats. Electric toothbrushes are more like driving a new car: the gentle purr of their motor gets you from point A to point B, and the nooks and crannies are spotless for the whole ride.  Most good electric toothbrushes aren't cheap, but the Platinum Sonic Toothbrush & UV Sanitizing Charging Base costs hundreds of dollars less than top tier brushes without skimping on quality.
The Platinum Sonic Toothbrush eliminates plaque and polishes your teeth at 40,000 strokes per minute. The built-in timer guarantees you'll brush for the dentist-recommended two minutes, while 30 seconds timers let you know when it's time to move to a different quadrant of your mouth. You can choose from clean, dazzle and pulse brushing modes to meet your individual dental needs.
Your teeth will be especially clean with this brush's UV sanitizing base. It charges your brush while annihilating any germs or leftover bacteria on your brush head. You'll also get two bonus brush heads with this pack, so you'll have clean teeth for months without worrying about replacement heads.
The Platinum Sonic Toothbrush & UV Sanitizing Charging Base usually cost $259, but right now it's on sale for $49.99 (80% off).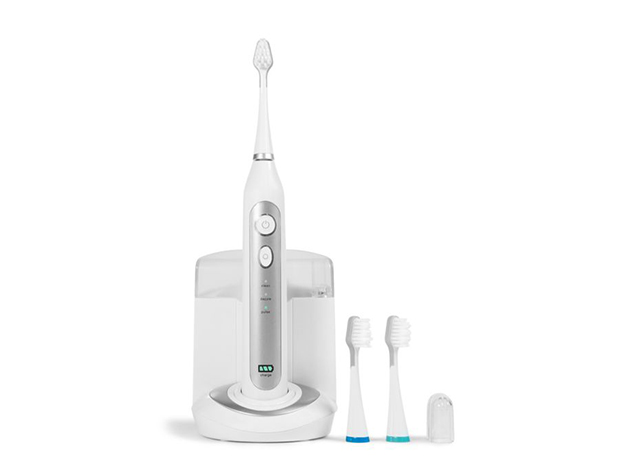 Platinum Sonic Toothbrush & UV Sanitizing Charging Base With 2 Bonus Brush Heads (Silver) – $49.99
See Deal
Want your products featured in The Talking Points Memo Store? Learn more about how to sell your products online!