President Donald Trump on Wednesday morning questioned whether he should "take away credentials" for the "fake news" media who publish negative stories about his administration.
In the same Wednesday morning tweet he also suggested any "negative" news about him was actually "fake."
The Fake News is working overtime. Just reported that, despite the tremendous success we are having with the economy & all things else, 91% of the Network News about me is negative (Fake). Why do we work so hard in working with the media when it is corrupt? Take away credentials?

— Donald J. Trump (@realDonaldTrump) May 9, 2018
The tweet came nearly two hours after President's favorite show "Fox and Friends" reported that the majority of media coverage about Trump was negative.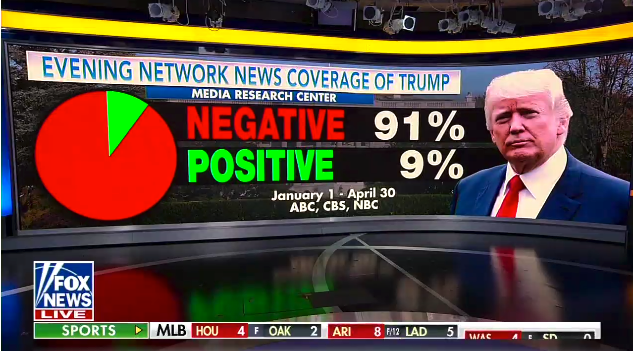 Throughout the 2016 campaign, Trump blocked certain news outlets from covering his press conferences — like the Washington Post — and has said in the past that he "should" revoke The New York Times' credentials.