Former Trump campaign chairman Paul Manafort's new mugshot was released Thursday.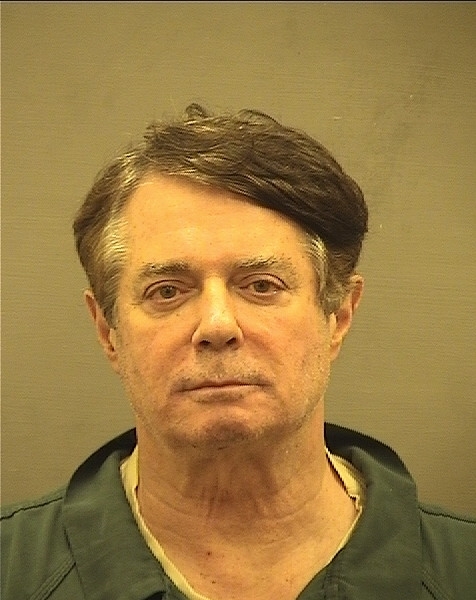 Amy Bertsch, a spokesperson for the Alexandria Sheriff's Office, said in a statement accompanying the photo:
On Thursday, July 12, Paul Manafort was booked into the Alexandria Detention Center, formally known as the William G. Truesdale Adult Detention Center. According to Sheriff Dana Lawhorne, "Mr. Manafort's arrival and booking process were routine."

Sheriff Lawhorne added, "Because he is a high-profile inmate, Mr. Manafort will be placed in protective custody which limits his interactions with other inmates. Specific details about Mr. Manafort's confinement will not be made public due to security and privacy concerns. We will work closely with the U.S. Marshals to ensure his proper care while he remains in our custody."

The Alexandria Detention Center is operated by the Alexandria Sheriff's Office and houses approximately 400 inmates, including federal inmates under an agreement with the U.S. Marshals Service. In the past, the Alexandria Detention Center has housed several high-profile inmates including Robert Hanssen and Zacarias Moussaoui.