New research finds a remarkable correlation between the amount of money an American makes and their likelihood of voting in a presidential election.
The chart below, based on Census data analyzed by the liberal think tank Demos, illustrates the relationship between income and voter turnout.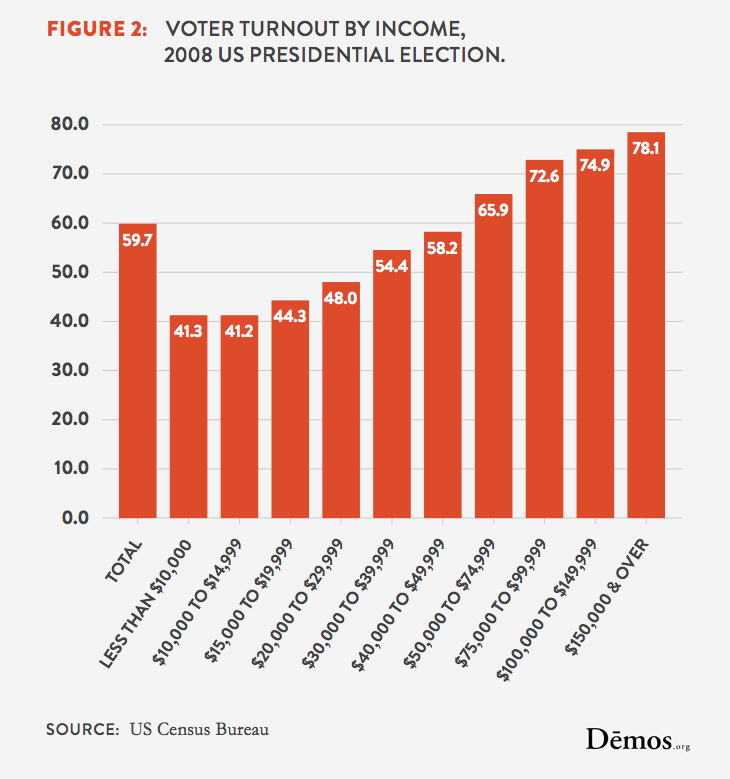 The data, which uses the 2008 election as a benchmark, finds that voter turnout is roughly flat at 41 percent for those who make under $15,000 per year. After that, turnout rises in every subsequent income bracket, peaking at 78 percent among Americans who earn $150,000 or more.
The Demos paper is called "Stacked Deck: How the Dominance of Politics by the Affluent & Business Undermines Economic Mobility in America." It is available here.