Where Things Stand: A Lot Of Aggression For A Bunker Boy
This is your TPM afternoon briefing.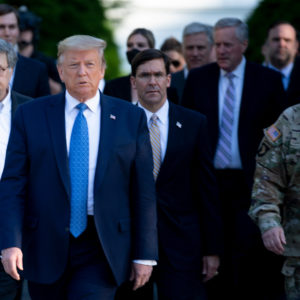 The former president hid in his bunker when country-wide protests flared up in Washington, D.C. over the police killing of George Floyd last summer.
He was mocked with a variety of entertaining "bunker boy" related nicknames (not hard to get creative with that alliteration) and ultimately decided to show his strength by violently clearing out Lafayette Square and taking a picture in front of a historic church flinging around a Bible.