Where Things Stand: Dem Calls For GOPers Ouster After Latest Jan 6 Conspiracy Theory
This is your TPM afternoon briefing.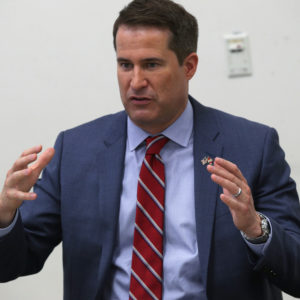 Democratic Rep. Seth Moulton (D-MA) yesterday called for the removal of three of his colleagues — Reps. Matt Gaetz (R-FL), Marjorie Taylor Greene (R-GA) and Paul Gosar (R-AZ) — from Congress over their promotion of the far-right's latest wild conspiracy theory surrounding the Jan. 6 insurrection.
Moulton told CNN Sunday the trio were "traitors" who are attempting to "whitewash history" by hyping the theory, which makes the case that the FBI was actually the entity responsible for the Jan. 6 attack.