Whether English was your favorite subject in school or the thought of composing an essay makes you cringe, you're bound to make mistakes in your writing from time to time. So much of our communication happens lightning fast via email, social media, and other tech outlets, and when you're on a deadline it's easy to slip up and look unprofessional or create a message that's unclear. WhiteSmoke Writing Assistant goes above and beyond spell checking for better emails, posts, and more.
While you're writing, WhiteSmoke checks your work for grammar, spelling, punctuation, and style errors. Its patented artificial intelligence features analyze your text for clarity and brevity, checks it for plagiarism via a massive library of content, and translates more than 50 languages.
For all its high-end features, WhiteSmoke is surprisingly easy to use: it activates with a single click in browser-based text editors (like your email account or Facebook statuses), and it works with Microsoft Word to edit longer writing, as well as Outlook to double-check your work emails. You can use WhiteSmoke on your desktop computer or when you're on your smartphone, so you'll never hit "post" on an unclear social media update again.
Usually, a lifetime premium subscription to WhiteSmoke Writing Assistant costs $399.95, but right now it's on sale for $79. With the coupon code MERRY15 you'll get an extra 15% off, for a final price of $67.15.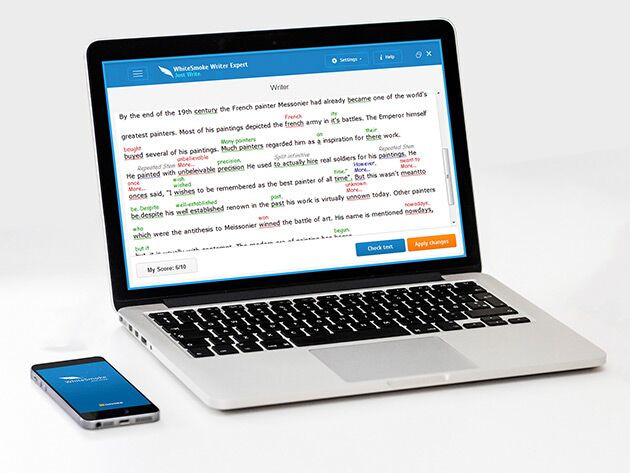 Want your products featured in The Talking Points Memo Shop? Learn more about how to sell your products online!
The TPM Journalism Fund: A New Way To Support TPM
We're launching the TPM Journalism Fund as an additional way for readers and members to support TPM. Every dollar contributed goes toward:
-Hiring More Journalists
-Providing free memberships to those who cannot afford them
-Supporting independent, non-corporate journalism