If you love keeping up with local bands, attending your favorite superstar's live concerts, or just dancing the night away at a club, you've probably noticed that your eardrums don't enjoy the party as much as you do. Noise-induced hearing loss affects millions of Americans, and once you've damaged your inner ear there's nothing you can do to reverse the effects. Wearing earplugs is one of the best ways to prevent damage, but finding ones that fit both of your ears perfectly and don't wreck your style is a challenge.
Luckily, there are newer earplugs on the market that protect your hearing without damaging your style. The EarDial: Invisible Smart Earplugs for Live Music and Vibes Hi-Fidelity Earplugs + Attachable Cord offer hearing protection for a new generation of music lovers.
EarDial: The Invisible Smart Earplugs for Live Music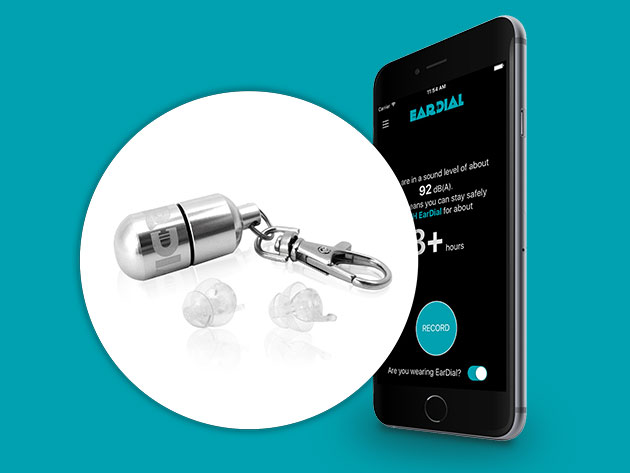 EarDials were specially designed by clubgoer Jesus Carrera after dancing the night away left him with a ringing in his ear for days afterward. This Kickstarter success will protect your ears all night, but it filters sound so you'll still be able to chat with your friends without removing them.
The accompanying app tells you how many decibels are blaring around you, so you'll know when it's safe to remove your EarDials. You can wear them comfortably for hours, then store them in the compact aluminum keychain case — you'll never be caught without earplugs at a noisy concert again.
MSRP: $33
Vibes Hi-Fidelity Earplugs + Attachable Cord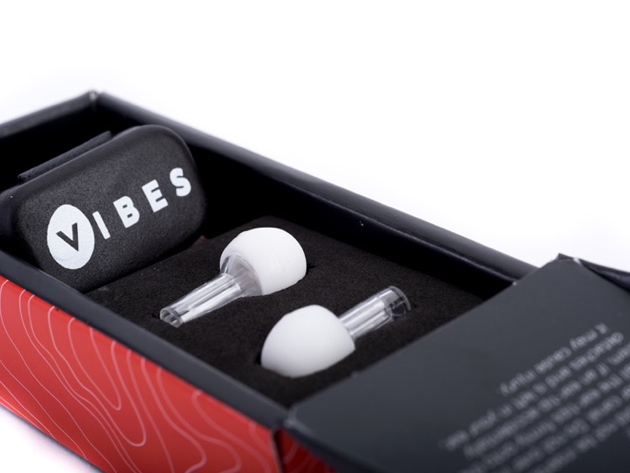 Originally featured on Shark Tank, these earplugs protect your hearing without muffling sound. The discreet, hi-fi design don't just lower the decibels in your environment, but also enhance sound clarity.
The specially designed interior tubes balance sound waves, protecting your hearing without dampening the music. You can even filter specific frequencies for a custom listening experience. The ear tips are washable so you can re-use them, and they're designed for optimal comfort during hours of wear. Plus, the attachable cord guarantees that you won't lose them.
MSRP: $26
Want your products featured in The TPM Store? Learn more about how to sell your products online!