Maker culture, or DIY culture, has exploded in popularity over the last few years. Making the time to craft something remarkable by hand, upcycling outdated furniture into decor that pops, or just taking home repairs into your own hands gives you a sense of accomplishment and level of customization that you won't achieve any other way.
These maker-mindset benefits come at a cost, though: you'll need the right tools for the job, and ponying up for a do-it-all toolbox can leave a hole in your wallet. These multi-tools from Kelvin have everything you need for minor home repairs, crafts, quick fixes and more in a handheld unit that's built to last.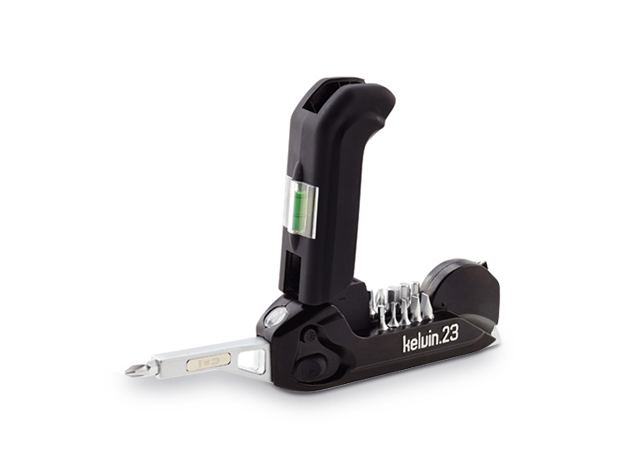 This rugged multi-tool has everything you'll need for putting together flat-packed furniture, assembling shelves, adding special touches to your own creations, and more. The cast-iron aluminum body and ergonomic handle are engineered to feel good in your hand without sacrificing sturdiness. A built-in hammering surface allows you to hammer in nails without using a full hammer, while a liquid level and measuring tape guarantee that your photos hang perfectly straight.
See into the darkest corners with the multi-tool's LED light, and tighten loose screws with the snap-action, collapsible screwdriver. Hold an impressive 16 bits to your device with the built-in magnet — no more juggling driver bits while you're completing a project. All of these features are packed into a unit that's so strong, it can withstand being run over by a car.
MSRP: $34.99
Sale Price: $29.99 OR $24.29 with NEWYEAR2019
Kelvin 36: The Urban Super Tool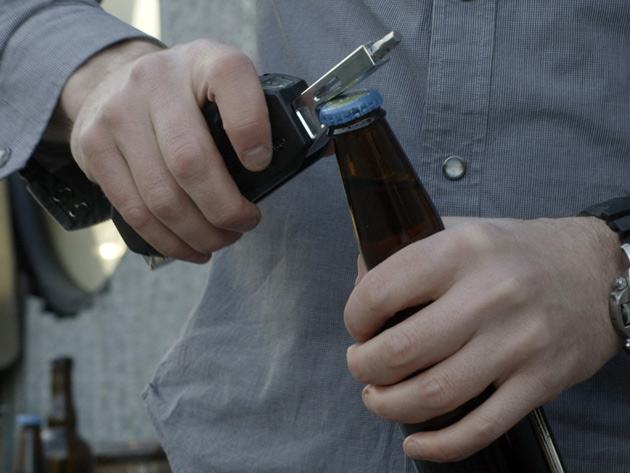 If you want to take your portable tool abilities to the next level, the Kelvin 36 has even more options in the same convenient, handheld size. The additional tools include a corkscrew and bottle opener for easier on-the-go celebrations, a built-in magnet that holds up to 26 screwdriver bits instead of the Kelvin 23's 13 bits, a hex bit, and a utility knife. Plus, the screwdriver locks at 90 degrees and 180 degrees for extra torque when you need it most.
MSRP: $49.99
Sale Price: $42.99 OR $24.82 with NEWYEAR2019
Want your products featured in The TPM Shop? Learn more about how to sell your products online!
The TPM Journalism Fund: A New Way To Support TPM
We're launching the TPM Journalism Fund as an additional way for readers and members to support TPM. Every dollar contributed goes toward:
-Hiring More Journalists
-Providing free memberships to those who cannot afford them
-Supporting independent, non-corporate journalism