With Labor Day coming up and summer drawing to a close, it's time to focus on getting back on track with work or school. If you're going to maximize your efficiency, you need the perfect bag to tote your clothes, books, toiletries and tech gear from point A to point B. The Bomber Barrel Duffel Bag, Unsettle & Co.'s Commuter Bags, and the Genius Pack Travel Backpack offer something for everyone as you transition into fall.
Unsettle & Co. Commuter Bag & Roll-Top Backpack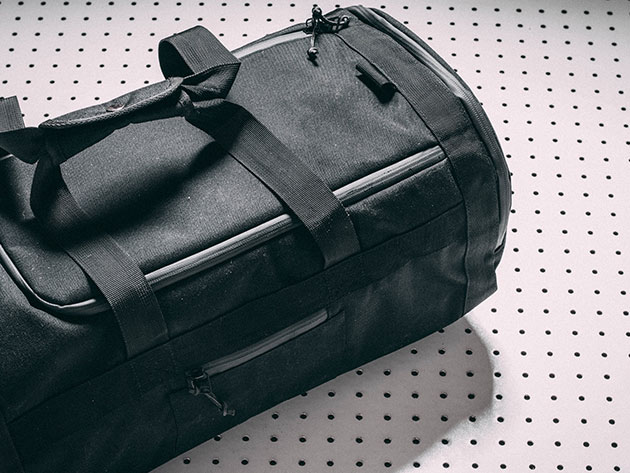 These Kickstarter all-stars are perfect companions for trekking to work or traversing around campus. They both boast water-repellant outers and waterproof zippers, and they're both functional for everyday use.
The Commuter Bag has a three-way zippered main compartment with a separate shoe compartment and a top that extends to protect from rainy days. It also easily converts from a duffel into a backpack, so you can pack everything before flipping it over for easy carrying.
The Roll-Top Backpack has a waterproof rolltop main storage compartment, with a padded laptop compartment and an adjustable water bottle pocket for staying hydrated.
Get the Commuter Bag for $89.99 and the Roll-Top Backpack for $79.99 — you'll get an extra 15% off both options with the coupon code LABORDAY15.
Bomber Barrel Duffel Bag Complete Set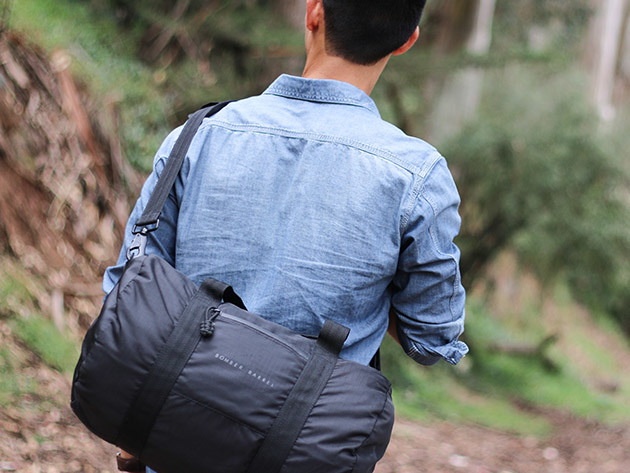 This bag's got a tougher look with military-grade clips, emergency paracord zipper pulls and weather-resistant ripstop nylon. It works great as an everyday carry, but it's sturdy enough to last through outdoor trips (and it comes with a detachable paracord bracelet that can spark a fire for overnight camping excursions). An included travel kit keeps your smaller toiletries and other essentials front and center, making this duffel ideal for getting on with your work or school day or getting away from it all.
Pick it up for just $69.99 — the coupon code LABORDAY15 gets you an extra 15% off.
Genius Pack Travel Backpack with Integrated Garment Suiter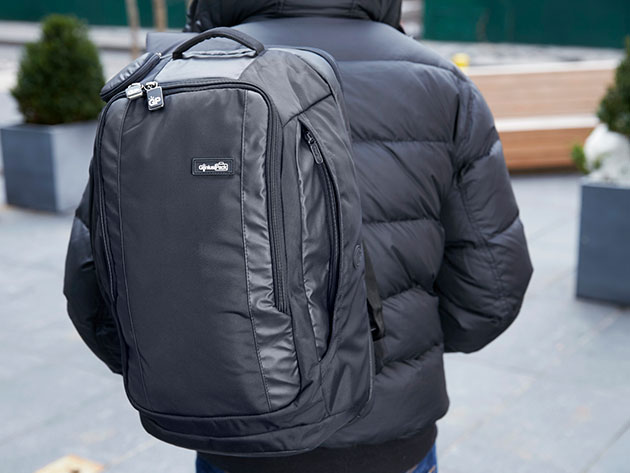 If your job has you bouncing around for business trips, the Genius Pack Travel Backpack is a sleek, carry-on approved bag that can take you from the office to the airport and back again. The included tri-fold suiter keeps your best work clothes pressed and ready to go when you land, while a laundry compression compartment separates your dirty laundry. This bag is tech-friendly, too: it's got padded compartments for your laptop and tablet and an included charger for your smartphone, so you won't run out of juice when you're running to class or to your next meeting. Getting caught in a rainstorm is no problem with a pop-out micro umbrella, and with mesh compartments for your water bottle and tech accessories, you'll stay organized no matter where your day takes you.
Get it now for $179.99 — and enjoy an extra 15% off with the coupon code LABORDAY15.