The New Year is fast approaching, and focusing on your mental well-being as you go into 2019 sets a foundation for success in other aspects of your life. If you're unfocused from stress, it'll affect your work, relationships, and overall feeling of contentment with your life. These four meditation apps will teach you how to overcome distracting bouts of anxiety for peaceful focus at work and at home.
Aware Mindfulness: Lifetime Subscription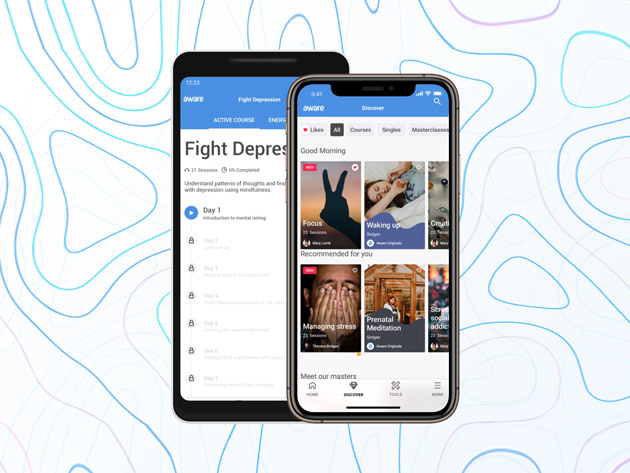 If you're looking for a wide variety of meditations for every situation that comes your way, Aware Mindfulness has you covered.  You'll develop skills to relieve anxiety, manage stress, improve your focus, and daily Reminders will make your new wellness activity a regular habit.
MSRP: $74.99
Sale Price: $29
Discount: 61%
This app makes it easy to center yourself after a busy day. Simple, subject-specific mindfulness meditations guide you through life's little irritations, while longer five-day programs tackle deeper issues. You can also choose from 5, 10, 15, or 20-minute meditations, so you can fit Welzen into your day no matter what.
MSRP: $149.99
Sale Price: $29.99
Discount: 80%
Aura Premium: Lifetime Subscription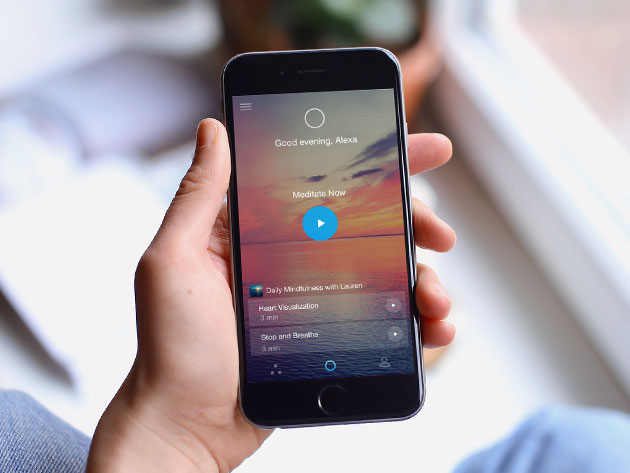 This award-winning app has received nods from TechCrunch, Forbes, Teen Vogue and more — and it was featured in Apple's Best of 2017 App Store list. Aura was created by top meditation teachers and therapists. It's one of the only apps out there that provides science-backed sessions for a . You can track your mood every day, and the app uses machine learning to figure out which meditations will have the biggest positive impact on your life.
MSRP: $499
Sale Price: $99
New Price Drop: $79.99
Discount: 83%
Breethe Meditation & Sleep: Lifetime Subscription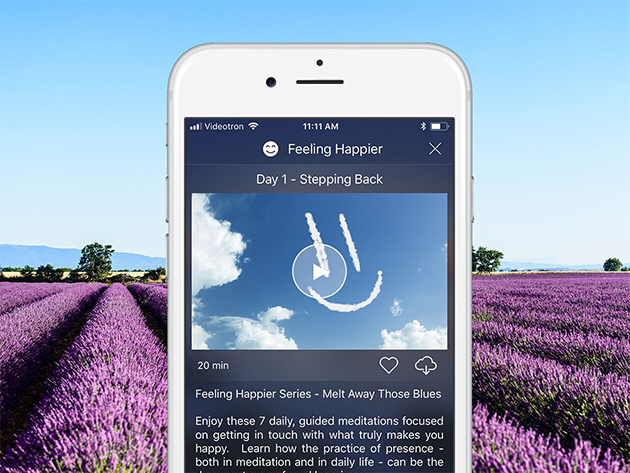 A solid night's rest does wonders for your state of mind, and Breethe's app focuses on connecting meditation and sleep for a more cohesive approach to mental health. This Best New App award winner boasts a comprehensive selection of meditations for your every need, but it doesn't stop there: bedtime music and relaxing stories are available to help you drift off, and inspiring talks bring a boost to your mornings.
MSRP: $399.99
Sale Price: $99.99
Discount: 75%
Want your products featured in The Talking Points Memo Store? Learn more about how to sell your products online!
The TPM Journalism Fund: A New Way To Support TPM
We're launching the TPM Journalism Fund as an additional way for readers and members to support TPM. Every dollar contributed goes toward:
-Hiring More Journalists
-Providing free memberships to those who cannot afford them
-Supporting independent, non-corporate journalism