Where Things Stand: Sinema Is Fundraising For Dems In Europe Right Now Because What Could Be More Pressing
This is your TPM evening briefing.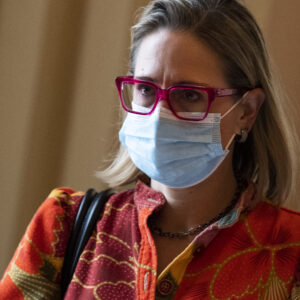 Sen. Kyrsten Sinema (D-AZ) is spending her Senate recess in Europe, fundraising for the Democratic Senatorial Campaign Committee, her office confirmed to the New York Times this week.
It's curious that Sinema has taken it upon herself to be a shining visage for the Democratic Party overseas when her mere existence as a senator is holding up the entire party agenda. But that, we are coming to learn, is par for the course for the Arizona senator.
Read More