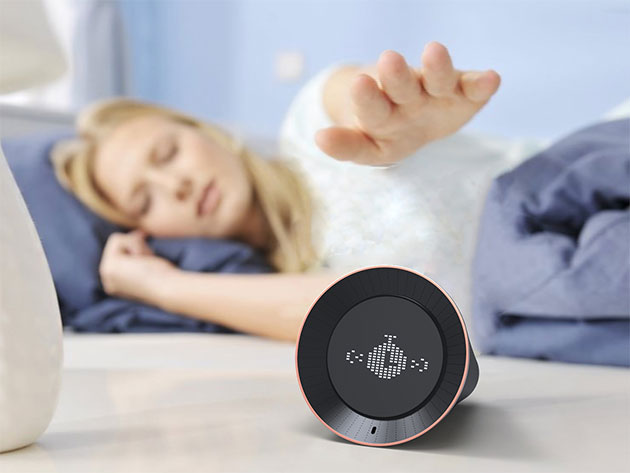 Amazon's Alexa assistant is one of the most popular smart home options out there, and there's a dizzying array of compatible accessories for it on the market. However, many of these accessories have redundant offerings that barely improve upon your Echo or Echo Dot. If you're an Alexa fan and you're looking for even more ways to seamlessly integrate your smart home into your life (or you'd like an inexpensive addition to your smart home arsenal for your office or a child's room), Vobot's Smart Clock offers Alexa's bells and whistles in a smarter package.
Vobot is a standalone device that sits on your nightstand, kitchen counter, yoga mat, or anywhere else where you need Alexa's functionality. You'll start your daily routine with different genres of wake-up music that grow progressively louder to keep you on schedule. During the day, Vobot lets you stream music via WiFi, check the weather and the news, and listen to ebooks with voice interaction or a few intuitive taps. You can access your playlists on Amazon Music and iHeart Radio to decompress after work, and Vobot's sleep coach functions (like white noise, hypnotic music, and natural sounds) play softly when you're ready to fall asleep at night.
The Vobot Smart Clock usually costs $59, but right now it's 23% off for a sale price of $44.99.