Making sure that your room is dark, cold and quiet is essential for a good night's sleep, but if you're setting your head down on a lumpy old pillow or a glorified rock in a pillowcase, you're not going to get the rest you need. These pillows help keep your body supported and comfortable throughout the night for a more refreshed morning.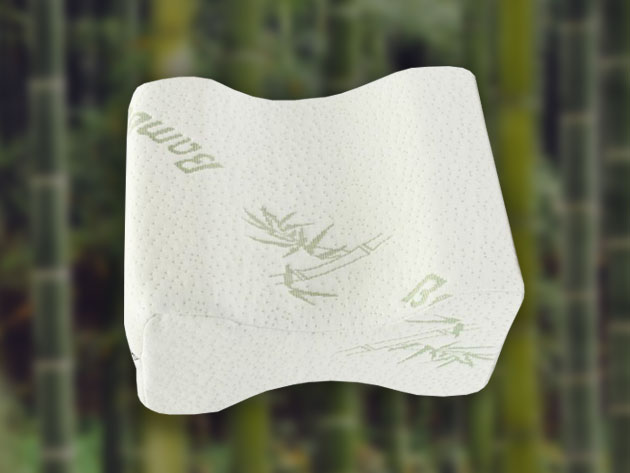 Sleeping on your side is great if you want to improve sleep apnea symptoms, reduce snoring, or just snuggle up to a special someone, but if you've got knee, lower back or hip problems it can be hard to sleep on your side without aggravating those conditions. The Bamboo Knee Pillow is an ergonomically designed support that fits between your knees, keeping pressure off the inside of your knee joint and putting space between your hips for proper alignment that also helps your lower spine stay straight. The memory foam material molds perfectly to your knees, and the removable, washable cover keeps this pillow fresh and appealing.
MSRP: $50
Comfort In A Bag Bamboo Pillows: 2-Pack
Bamboo pillows aren't just for your knees: the material also makes a great cover for these two multi-layer memory foam pillows. The pillows are designed to never go flat, so you won't be shopping around for new ones anytime soon, and the hypoallergenic foam cuts down on allergens, dust, and other irritants. The pillows and their ultra-soft bamboo cases are machine-washable for easy care, too.
MSRP: $199.95
PharMeDoc Orthopedic Memory Foam Pillow with Cooling Gel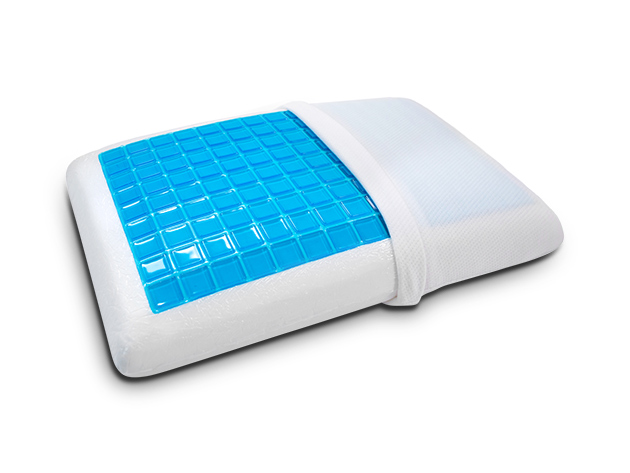 Constantly seeking the cool side of your pillow can wake you up and turn your night into an uncomfortable exercise in pillow flipping. PharMeDoc's best selling memory foam pillow is leveling up with a layer of thermoregulating gel that keeps you cool while providing top-notch support for your spine, shoulders and neck muscles. With the orthopedic shape, you'll notice reduced headaches, back and neck pain in the mornings — and you won't have to wake up and keep flipping your pillow to the cool side all night.
MSRP: $39.99
Contour Memory Foam Pillow with Cooling Gel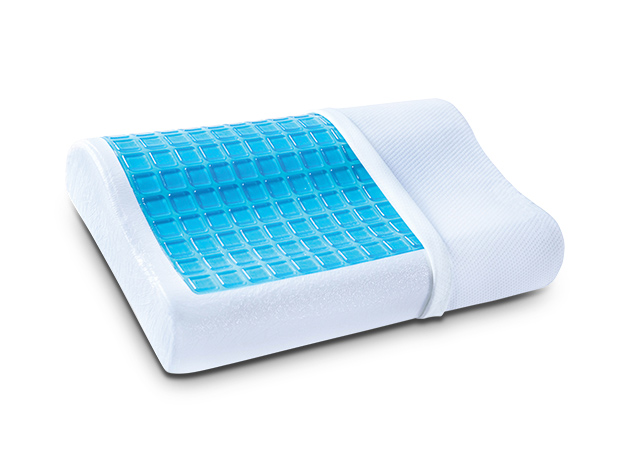 This memory foam pillow provides superior support and keeps your body cooler with the game-changing gel side, but what makes it even better is its contoured design that keeps your head and neck optimally positioned while you sleep. Instead of creating a crick in your neck from lack of support, this pillow's memory foam is curved to straighten your neck, align your spine and reduce aches and pains.
MSRP: $39.99