If you've struggled to meet your personal financial goals in years past, 2019 could be the year you turn it all around. It's never too late to prioritize your financial health, and you've got the energy of a fresh new calendar in your favor. These five tools will help you get a handle on spending, saving, investing, and more in 2019.
Truebill Subscription & Budget Manager Premium Subscriptions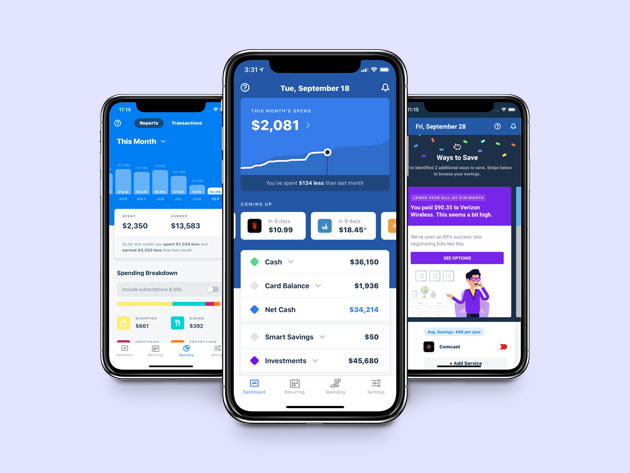 This innovative app helps you optimize your spending, manage monthly subscriptions, and lower your bills. It syncs with your accounts using bank-level 256-bit encryption, so you can easily view balances and expenditures in one place. It helps you create personal spending reports so you can understand where your money is going and strategize for a smarter budget. Best of all, Truebill even helps you negotiate for lower rates on monthly payments, like your cell phone and cable bills.
MSRP: $35.99
Kualto Money Management: Lifetime Subscription
You can glimpse your financial future with this smart budgeting solution. It's designed to help you perform forecast budgeting (estimating how much you'll have in your account a few weeks ahead of time). This can help you avoid overdraft fees, budget for essentials, and pencil in some money for fun. If you're concerned about security, you can sit back and relax with this service: Kualto never connects to your bank account and doesn't sell your data, keeping this personalized approach on a personal level.
MSRP: $239.40
The Personal Finance Collection Feat. Ramit Sethi & David Bach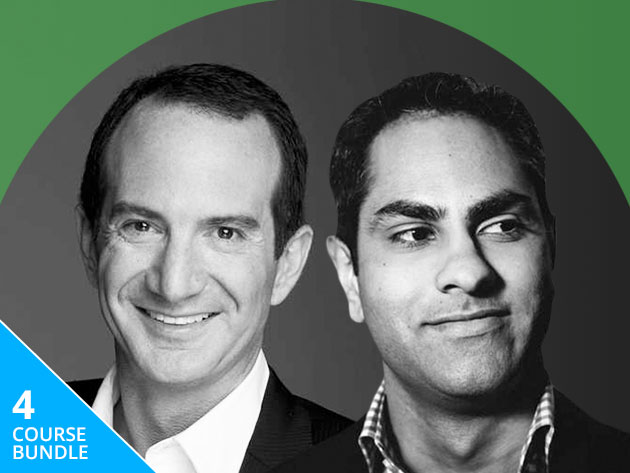 Apps and budget programs can help you track what you're already earning, spending, and saving, but for a big-picture approach that takes things like strategy and investing into account, these classes about long-term goals are a great pick. New York Times bestselling author David Bach walks you through his path for eliminating debt and creating lasting financial security (even if you're getting a late start). Writer and finance professional Ramit Sethi teaches the ins and outs of earning money from your passions in his course. Additional classes in personal finance for freelancers and creating a profitable startup round out a must-have course package.
MSRP: $546
You don't have to be a financial wizard to reap the benefits of Wall Street investing. This two-class bundle introduces you to investing and financial independence, provides hands-on training in stock market trading, and teaches you how to analyze financial statements and create intelligent investment strategies. You'll also tackle how to place your first trade, options trading, and technical analysis with the help of a full-featured virtual trading account.
MSRP: $338.88