Wireless charging was once a techie pipe dream but now it has become a reality. More and more devices have embraced true wireless charging by adding Qi technology to their products. Aside from reducing cord clutter and keeping your desk or nightstand tangle-free, Qi-enabled products also retain the health of your device's battery life, making every charge last longer and avoiding those dreaded alerts when your phone hits 20%. Unfortunately, most Qi chargers aren't large enough to power up more than one device at a time, or they're so expensive that they don't seem worth it. iPM's 2-in-1 and 3-in-1 Wireless Charging Pads can charge multiple Qi-enabled gadgets at once without costing a fortune.
iPM's charging pads are a sleek way to simultaneously charge your Apple Watch and iPhone. (They're also both compatible with Android phones, so no one's getting left in the dust.) They'll get your batteries to 100% up to five times faster than traditional charging, and choosing between a charged-up iPhone and an Apple Watch won't be an issue anymore. You can even charge two phones while charging your watch with iPM's 3-in-1 offering, so your family members can get in on the wireless action.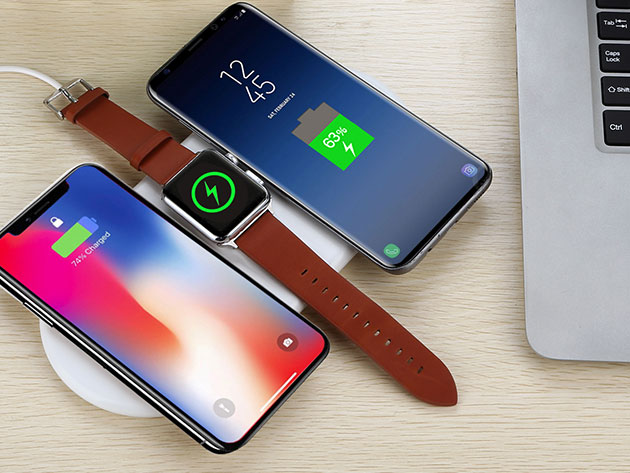 These wireless pads usually go for $100 and up, but right now you can snag iPM's 2-in-1 version for just $39.99, or get extra devices in on the power with iPM's 3-in-1 pad for only $48.99.
The TPM Journalism Fund: A New Way To Support TPM
We're launching the TPM Journalism Fund as an additional way for readers and members to support TPM. Every dollar contributed goes toward:
-Hiring More Journalists
-Providing free memberships to those who cannot afford them
-Supporting independent, non-corporate journalism