Traveling can be just as stressful as it is rewarding: on top of shoving your way through crowded airports, trying to sleep in uncomfortable airplane seats, and finding your way around a new destination, you've got to keep everything you've packed safe and at the ready through layovers, hotel check-ins and a return trip. These travel accessories keep your belongings organized, secure, and fully charged so you can enjoy your vacation.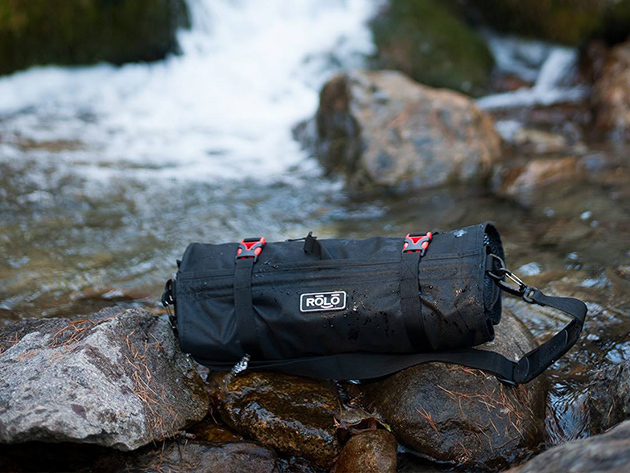 If you want maximum packing convenience with minimal effort, grab the Rolo Travel bag for $42.99. This lightweight, waterproof nylon bag unrolls into a portable wardrobe with its 360-degree hook: just open it up, swing the hook around and hang it for an instant mini-closet. Separate mesh compartments keep your clothes organized and easy to find, and the bag's roll-up design lets it easily attach to a larger bag for extra storage, or you can carry it solo for short trips.
Buy Now: $42.99, reduced from $49.99.
Nothing is more frustrating than landing abroad, pulling out a dead phone and realizing that you forgot to pack an adapter to juice up your smartphone in a foreign country. The OMNIA TA502 Travel Adapter can charge any Android or iOS smartphone or tablet in more than 150 countries with its customizable slide-and-lock design. Multiple ports let you charge devices simultaneously, making this a smart choice for frequent travelers at only $39.99.
Buy Now: $39.99, reduced from $49.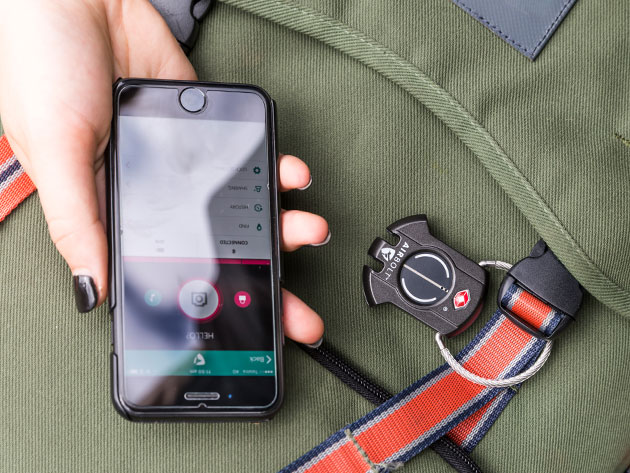 Throw those old luggage keys and combinations in the trash! (After you unlock your bags, of course.) AirBolt's Smart Travel Lock connects to your smartphone via Bluetooth and unlocks your bags with the push of a button. As an added security measure, AirBolt re-locks itself if the rope is not removed from the locking mechanism, so your stuff stays safe if your finger slips. Crowdsourced location tracking alerts you if your bag is removed from a designated area, making this security measure a steal at $54.99.
Buy Now: $54.99, reduced from $79.95.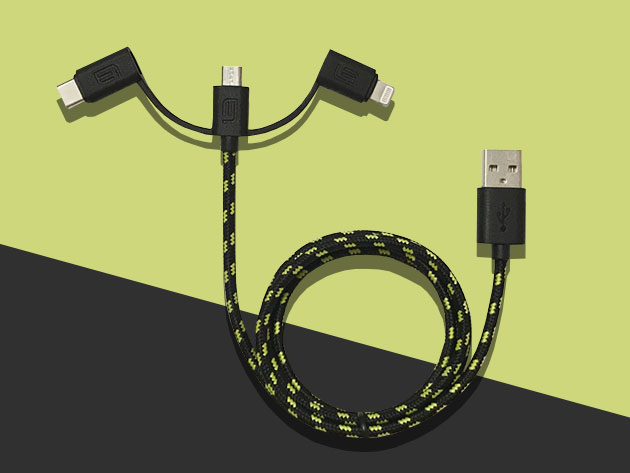 You can leave your tangled cluster of cords at home: the Triton 3-in-1 Cable charges Lightning, USB Type-C, and micro USB devices with a single high-strength braided cable. Triton's cable also charges up to 50% faster than traditional cables, and its braided jacket and tangle-free design eliminate typical cord annoyances. Pick one up right now for $9.99.
Buy Now: $9.99, reduced from $29.99.
TUO: Ultimate Travel Organizer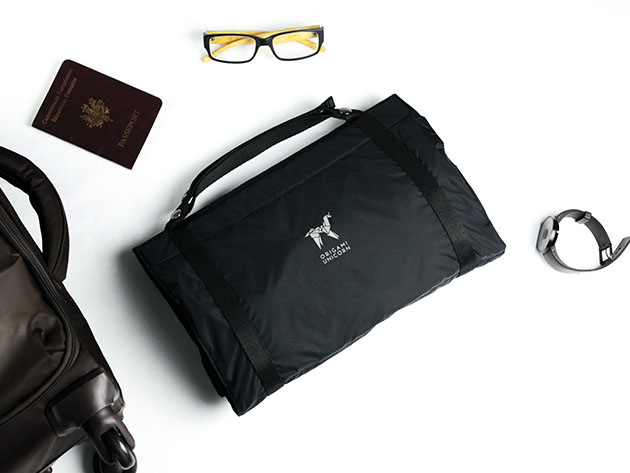 You won't have to dig around in the depths of your bag for a lone sock or missing underwear anymore: TUO's undergarment travel organizer has three mesh zipper pockets, six internal elastic pockets, and a built-in hanger for easily storing and viewing small belongings. Water-resistant nylon fabric protects your clothes from spills, and an attached laundry bag separates your dirty clothes from the rest of the pack. It's a powerful organizational accessory, and it's only $39.99.
Buy Now: $39.99, reduced from $49.50.
The TPM Journalism Fund: A New Way To Support TPM
We're launching the TPM Journalism Fund as an additional way for readers and members to support TPM. Every dollar contributed goes toward:
-Hiring More Journalists
-Providing free memberships to those who cannot afford them
-Supporting independent, non-corporate journalism