In August 2019, Brandon Straka spoke to thousands of people at the start of a packed Cincinnati Trump rally, the line-up of which included Donald Trump Jr., then-Vice President Mike Pence and then-President Donald Trump. 
On Monday, prosecutors alleged that Straka was just the latest high-profile figure to have attacked the Capitol on Jan. 6.
According to a criminal complaint released Monday, Straka urged the crowd surrounding him to "take the shield" of a Capitol Police officer who'd held the armor aloft near an entrance to the Capitol. 
"Take it! Take it!" Straka allegedly yelled as people grabbed the officer's shield. 
The complaint doesn't allege that Straka himself entered the building, but it quotes since-deleted tweets from Straka justifying the attack. 
"I'm completely confused," he allegedly wrote in one Jan. 6 tweet, according to the complaint. "For 6-8 weeks everybody on the right has been saying '1776!' & that if congress moves forward it will mean a revolution! So congress moves forward. Patriots storm the Capitol – now everybody is virtual signaling their embarrassment that this happened."
He allegedly wrote the same day: "Perhaps I missed the part where it was agreed this would be a revolution of ice cream cones & hair-braiding parties to take our government back from lying, cheating globally interested swamp parasites. My bad."
Straka wasn't just a high-profile alleged rioter: He actually spoke at the Jan. 5 "Stop the Steal" event in Washington, D.C. the day before the riot.
"It has taken us getting this close to losing Donald Trump to wake up the beast in the American people!" he told the crowd, urging them to "fight" on Trump's behalf. "Welcome to the revolution!" he said.
Straka, a gay man and former liberal, is the founder of the so-called "WalkAway" campaign, a movement to turn liberals into Trump supporters, and in that position has come into contact with a number of high-profile Trump allies over the years. In June, American Airlines banned Straka after he refused to wear a mask on a flight from New York to Dallas.
During an interview in January 2020, Straka described meeting Trump himself at Mar-a-Lago the month prior.
"He had some incredibly kind and generous things to say to me about the movement itself," Straka recalled. "but I think the most special part was, we were there at the dining area of Mar-a-Lago, and he was going around to tables nearby and just telling people, 'Do you know who he is? Do you know what he's doing? He's getting people to leave the Democratic Party! He's tremendous! It's tremendous!'"
"So it was pretty cool," Straka continued. "He seemed pretty stoked about what we were doing."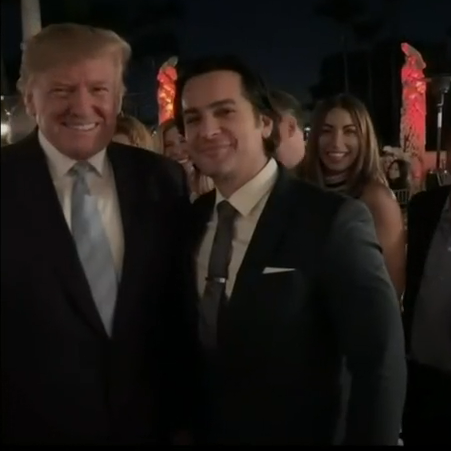 "I'm here, I'm conservative, get used to it," he said at the 2019 Trump rally, riffing on the chant used for years by gay activists. He also dropped a reference to the QAnon conspiracy, quoting the movement's "where we go one, we go all" catchphrase. 
The evening before the Capitol attack in which he allegedly took part, Straka said the assembled Trump supporters were sending a message to the government: "We are not going away, you've got a problem."
Straka was arrested in Omaha Monday by agents from the local FBI field office, the office said. 
He faces three federal charges: Impeding a law enforcement officer during civil disorder, knowingly entering restricted grounds during and engaging in disorderly conduct within proximity to a restricted building to impede official functions, and engaging in disorderly conduct with intent to disturb a hearing before Congress.