I've noted repeatedly in recent weeks that for all the calamities of our national COVID response, we are actually doing a lot of testing.
As you can see, we're doing a lot of tests and the growth over time has been steady and sustained.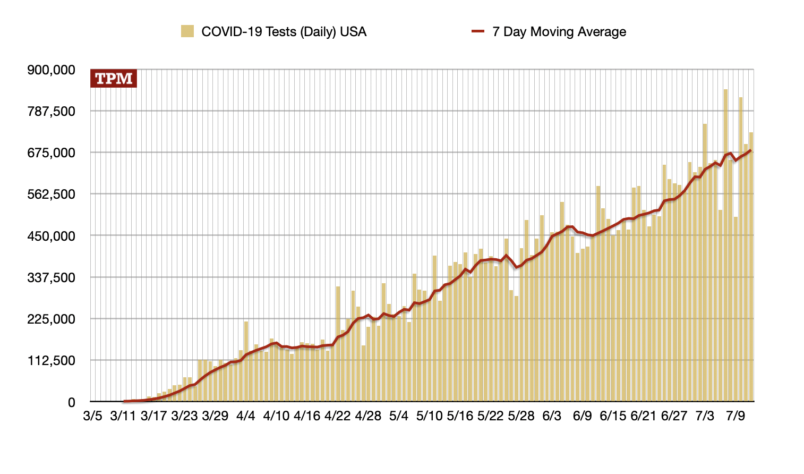 Over the last seven days the average number of daily tests was 681,374, with the highest daily number 845,777. That's a lot of tests. And we stack up fairly well against other large countries in Europe in terms of per capita testing.