Traveling is one of the smartest ways to expand your horizons, but strict airline luggage regulations, hectic airports, and keeping your devices charged when you're an ocean away can cramp your sightseeing style. These five items will take the stress out of jet-setting so you can fully enjoy your vacations.
Genius Pack Aerial Hardside Carry-On Spinner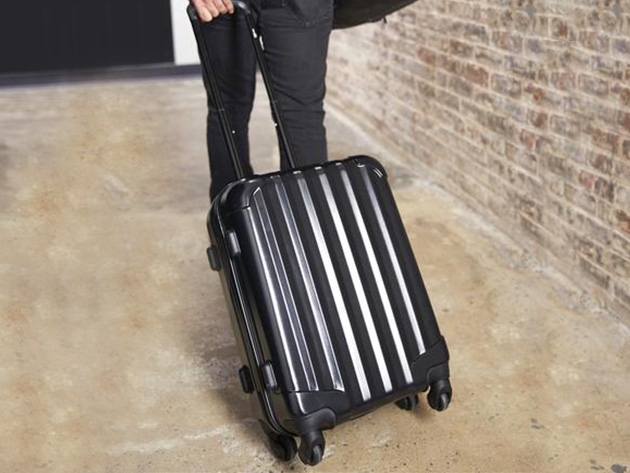 This heavy-duty yet stylish carry-on suitcase will get you from takeoff to landing without hefty checked baggage fees. Weighing in at less than seven pounds, this hardside suitcase has 360-degree spinner wheels that easily conquer sharp corners when you're rushing to make your flight. Compression straps secure your clothes so you can add more outfits, and a separate laundry compartment keeps your fresh shirts odor-free. Additional compartments for socks, chargers, and underwear make this suitcase a hyper-organized solution to travel mayhem.
MSRP: $248
Zendure Travel Wall Charger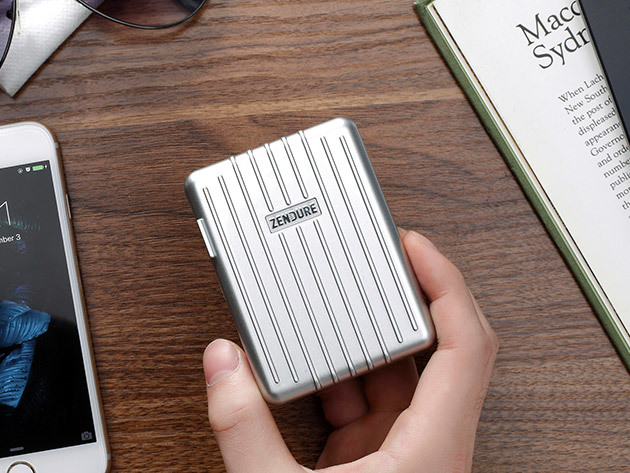 If you're tired of carting around multiple chargers for your international travels, the Zendure Travel Wall Charger has US, UK, and EU adapters that solve your charging needs in a single device. It juices up to four USB gadgets at once, and a multi-faceted protection system reduces the risk of over-powering, overheating and short-circuiting.
MSRP: $39.95
TUO: The Ultimate Travel Organizer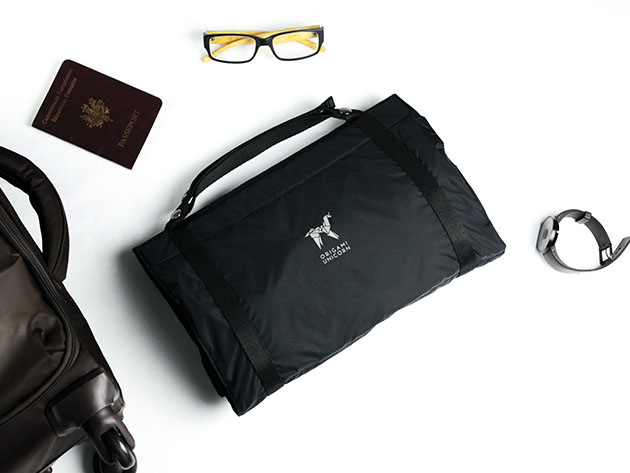 If you've ever packed for a long trip, you know how difficult it can be to keep your smaller items, like undergarments and socks, organized and at the ready. TUO's travel organizer is like a mini-closet for your suitcase, with six internal elastic pockets for ties, belts, swimsuits, bras, or whatever else you need on your trip. It unfolds and hangs in seconds, and it fits up to a week's worth of undergarments (with a mini-bag for dirty laundry) so everything you need is ready at a moment's notice.
MSRP: $49.50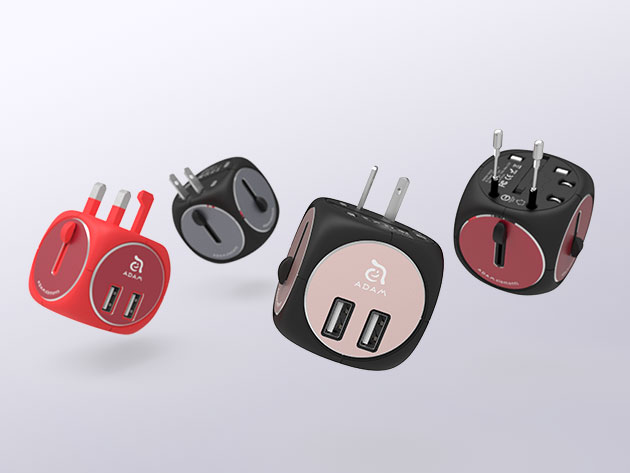 This small but mighty travel adapter can charge your devices in more than 150 countries with simple slide-and-lock functionality. You can juice up any iOS or Android device in the US, UK, EU, or AU, and with four color options, you can reach a full charge in style.
MSRP: $49
With carry-on restrictions getting even more, well, restrictive, you need as much help as you can get fitting your clothes into your onboard bag. The Dr. Save Vacuum Travel Kit has reusable bags for you to pack your clothes in, then you can use the travel pump to reduce the volume of your soft goods by up to 70%. The pump is also small enough to travel with you in your carry-on, so you can shrink your clothes on your return trip and leave room for souvenirs.
MSRP: $69.95