With Apple announcing their new iOS and the release of the iPhone XS last month, Mac excitement is at an all-time high. If you're an Apple fan who wants to ride the new product wave (or amp up your old devices), these ten products can help your Mac gadgets reach new heights.
M2 Square USB-C & Quick Charge 3.0 Charger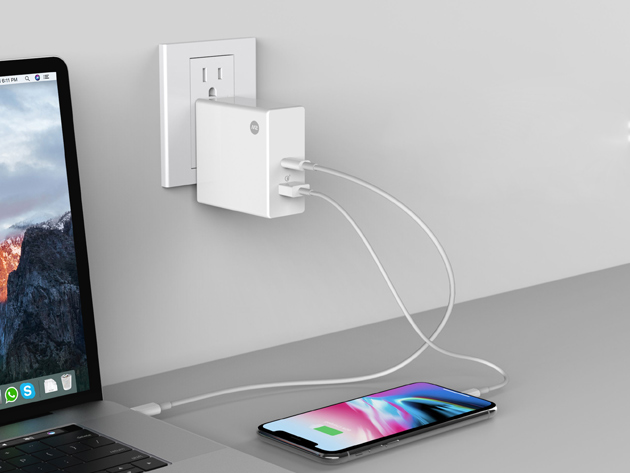 Tapping your foot and waiting for your phone to charge before you jet out the door isn't fun for anyone. This USB Quick Charge device gets your new iPhone's battery up to 100% up to 4x faster, and built-in over-current, over-voltage, short circuit and overheating protection keep your battery healthier.
MSRP: $52
ProBASE HD USB-C Laptop & Monitor Stand
This monitor stand connects to your Mac's USB-C port and adds access to a 4K HDMI port, USB-C data port, and three USB 3.0 ports for added flexibility. The stand also saves desk space by moving your laptop underneath your larger HDMI-connected monitor for a sleeker tabletop.
MSRP: $189
Earhoox 2.0 for Apple EarPods & AirPods: 2-Pack
Apple's AirPods and EarPods offer a revolutionary true-wireless design and top-notch audio, but not everyone's ears are going to jibe with the one available size. The Earhoox are simple silicone attachments that create a snug fit, so you'll never have another earbud fall out again.
MSRP: $19.98
6-in-1 USB-C Hub for MacBook Pro
No matter how much you love your new MacBook Pro, there's no denying that its lack of ports can get frustrating. This 6-in-1 hub adds USB-A, SD, microSD ports and more to your MacBook Pro, transmitting data at rapid speeds so you'll get full functionality without endless cord clutter.
MSRP: $159.95
M2 Cube USB-C Expansion for Apple USB-C Power Adapter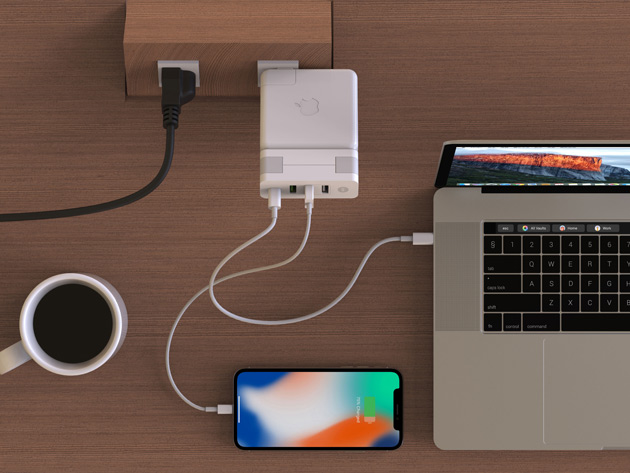 If your goal is to become as cord-free as possible, this Apple power adapter expansion cube has your name on it. It attaches to your MacBook Pro's charger and adds four extra ports for powering up your iPhone, tablet, or other gadgets. It's great for travel, too.
MSRP: $44
Despite the advances of our increasingly digital world, the precision drawing you do with a stylus still struggles to match what you can do with a pen and paper. The Hand Stylus narrows that gap with the world's smallest silicone 4mm rubber tip, perfectly optimized to draw, take notes, or navigate small touchscreen menus with ease.
MSRP: $24.95
iPM Silicone iPhone X Series Case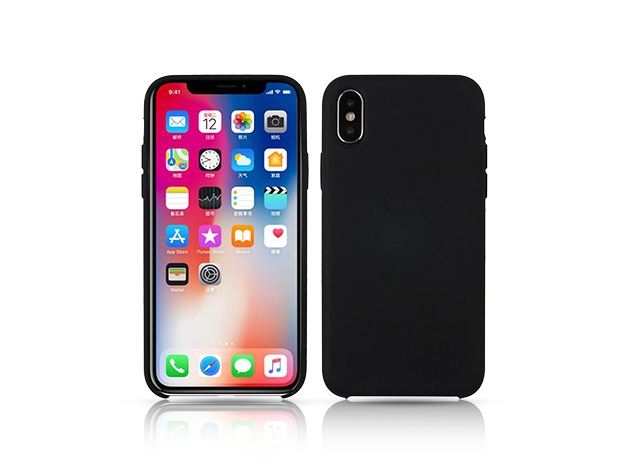 The iPhone XS Max packs some serious technology into a handheld device, and its hefty price tag means you're going to want to protect it. This silicone case won't bulk up your pocket or purse, but it will still preserve your phone from drops, dings, and scratches.
MSRP: $39.99
Adjustable Laptop Docking Stand
This docking stand stores your laptop vertically instead of letting it take up precious real estate when you're not using the screen. You can also put it in the stand horizontally to plug in any cables you might need when you're not online.
MSRP: $129.95
Clear TPU Protective iPhone XS Max Case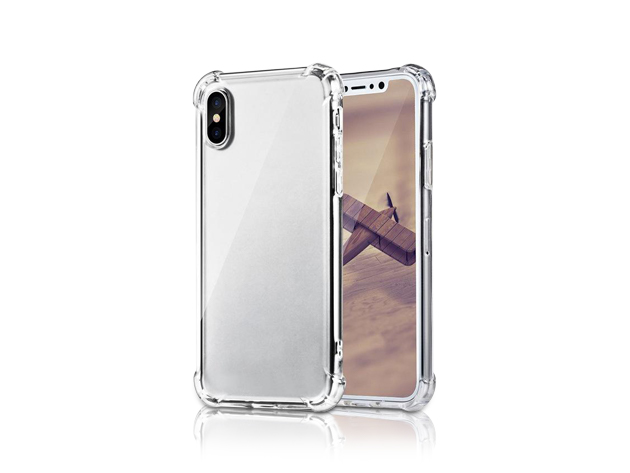 Although your new iPhone XS is gorgeous to look at, taking it out of the house without a protective case is asking for trouble. This clear case lets the world see the beauty of your new smartphone without the risks of going case-free.
MSRP: $29.99