Nothing's quite as satisfying as a good night's rest, but nothing's worse than waking up groggy. Poor sleep affects your memory, your immune system, and your reaction time, and no amount of coffee can make up for an evening of tossing and turning. Lifestyle changes like exercise and going to bed at the same time can help you fall asleep quicker and stay asleep longer, but if you want to throw everything you can at your insomnia, here are five picks for deeper, more restorative rest.
Manta Sleep Mask & Blackout Stickers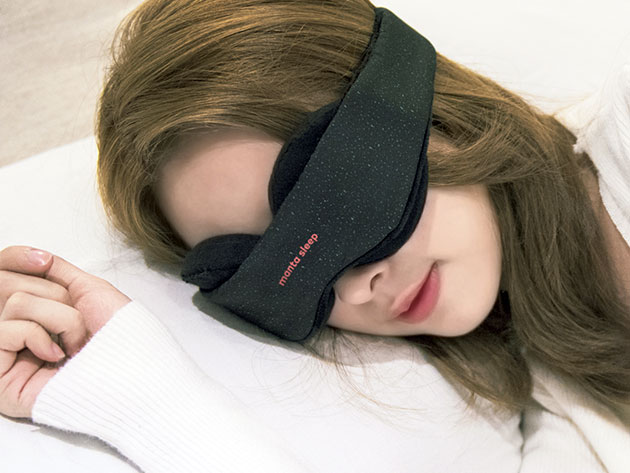 Even if you're already asleep, ambient blue light from night lights, standby buttons on your electronics, or other small devices can still disrupt your rest. The Manta Sleep Mask was created by industrial designers to block out every speck of light when you hit the hay for a deeper sleep. It's adjustable for a custom fit, and it's memory foam eye cups won't create pressure on your face during the night. The included blackout stickers come in multiple sizes for covering up lights on electronics like power strips and chargers, and they remove easily with no residue if you need to adjust them.
Buy Now: $29.99, 24% off retail price of $39.98
Yaasa Studios Infinity Blanket
If you're getting enough shut-eye but still aren't feeling rested when your alarm clock goes off, this blanket from Yaasa Studios might help you make the most of your time asleep. It's constructed from fibers featuring FDA Determined Celliant Technology, which recycles the body's natural heat energy, turning it into infrared light and then emitting it back into your cells. It's great for recovering from athletic activity, or for just added an extra spring in your step during the day.
Buy Now: $140, 39% off retail price of $230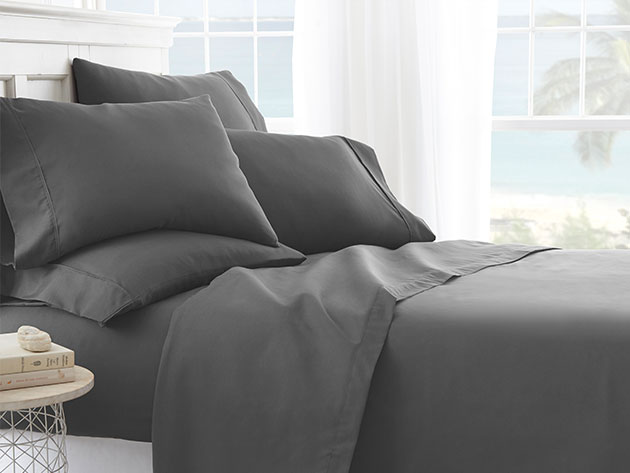 You can add all the bells and whistles in the world to your nightly routine, but if you're lying down on scratchy bedsheets you're setting yourself up for an uncomfortable evening. iEnjoy Home's six-piece sheet set has you covered from pillowcase to fitted sheet, with premium yarns that are twice as durable as cotton to withstand your washer and dryer. You'll enjoy superior comfort with double-brushed microfiber yarns, and the fabric is hypoallergenic and antimicrobial for those nights when your furry friend wants to cuddle up.
Buy Now: $99.99, 71% off retail price of $99.99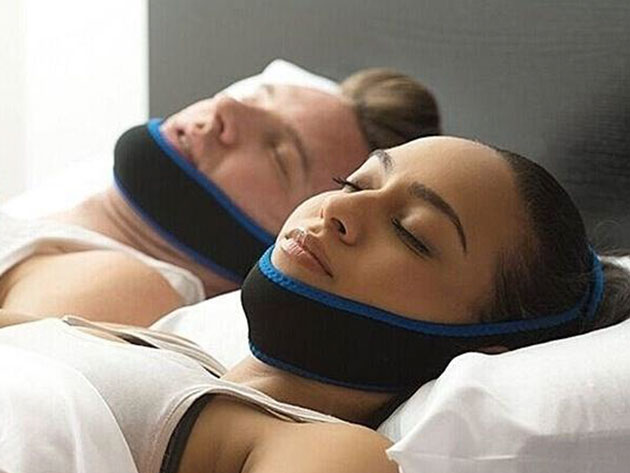 The quality of your sleep doesn't just affect you: if you've got a thunderous snore, you're going to wake up with a very unhappy bed partner. The Anti-Snoring Jaw strap is a breathable neoprene strap that adjusts to fit around your ears and over your head, keeping your jaw properly positioned to prevent bedroom-shaking snores. It even comes in a two-pack for couples that share their snoring habit and can't decide who's waking up who.
Buy Now: $12.99, 67% off retail price of $39.98
Sound + Sleep SE Therapy System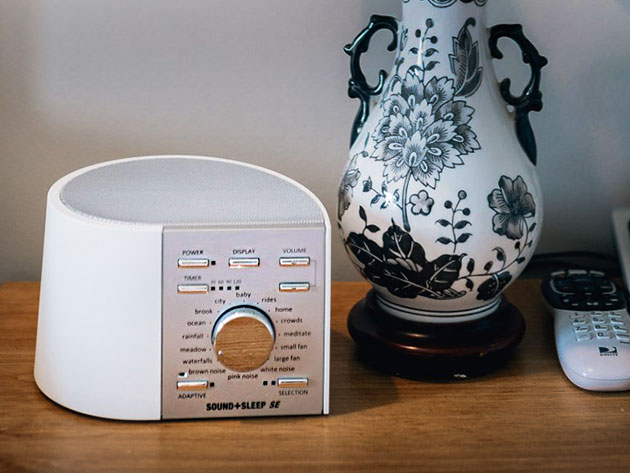 This innovative speaker features 64 immersive, non-repeating sound environments so you can nod off to waterfalls, beach waves, forests and more. Its Adaptive Sound adjusts to your environment, turning up when sounds like audible traffic get noisier and turning down when your room becomes quiet again. A custom sleep timer comes in intervals of 30, 60, 90 or 120 minutes to help you drift off without wasting power once you're out, and dual USB ports power your devices so they're ready to go when you start your day.
Buy Now: $79.99, 27% off retail price of $111