When Apple introduced their AirPod headphones in December of 2016, they ushered in a new era of completely wireless earbuds that didn't compromise on comfort, playback time or sound quality. The only catch is the high price: at $160, many consumers are reluctant to make the switch when Apple has inexpensive (but irritating) AC headphone adapters available for less than $20. Fortunately, competitors have sprung up with wireless earphones that have the same benefits without emptying your pockets. Here are three great alternatives at three price points that are all less expensive than Apple's AirPods.
xFyro xS2 Waterproof Wireless Earphones: Perfect For Swimmers
At the sale price of $114.99, xFyro's entry into the wireless headphone marketplace is a steal: they've got the same five-hour battery life as the AirPods, but unlike Apple's headphones they're entirely waterproof, so they're great for swimmers or anyone caught in a sudden downpour. They come in a stylish aviation aluminum charging case that doubles as a power bank for your smartphone, and their superb connectivity gives you crystal clear sound up to 33 feet away from your Bluetooth-connected phone. If you're looking for convenient headphones with even more features than AirPods, these are the earbuds for you.
Cresuer Touchwave Bluetooth Earbuds: A Minimalist Design With Powerful Sound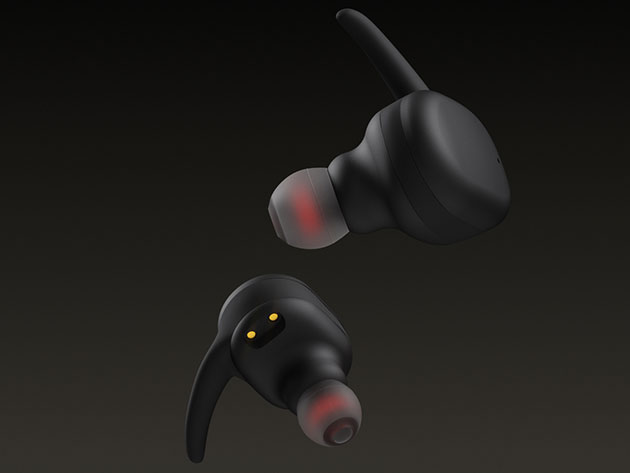 For effortless simplicity that doesn't compromise on sound quality, Cresuer's Touchwave Earbuds are an affordable option at the sale price of $42.99. They've got optimal noise cancellation technology and a superior Bluetooth connection without the added weight of extra bells and whistles. Their anti-sweat, fingerprint, and scratch-resistant design keeps them looking fresh, and three different size options guarantee a perfect fit for any ear. They've also got a portable charging case, so you won't have to stop the music and hunt around for an outlet during the day.
1Voice Bluetooth 100% Wireless Earbuds: An Affordable, Quality Choice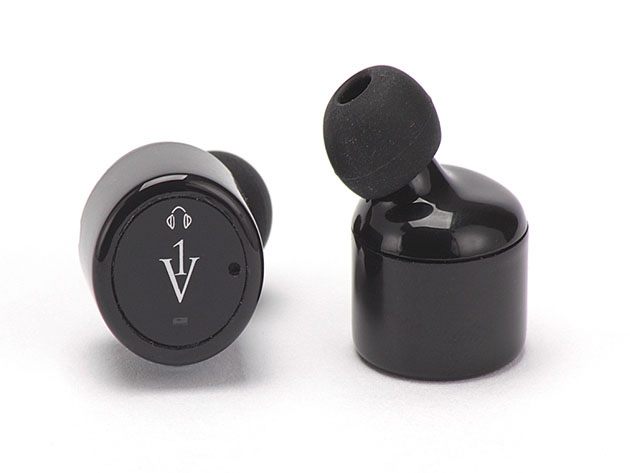 At the low cost of $32, 1Voice's earbuds make completely wire-free headphones an option for people looking to spend a little less. They've got the same reliable Bluetooth 4.2 connection as the other headphones, four-hour playback time, and a battery and microphone in each earbud to keep them charged whether you're listening to a podcast on the way to work or taking an important call. They're also incredibly lightweight at 5.4 ounces for the ultimate in freedom of movement and in-ear comfort.
Whether you're a swimmer who wants to take your tunes with you in the pool, a wireless earbud fan looking for a sleek design, or a newbie to the wire-free sound world who wants to give this technology a shot for less, xFyro, Cresuer and 1Voice give Apple's AirPods a run for their money.
The TPM Journalism Fund: A New Way To Support TPM
We're launching the TPM Journalism Fund as an additional way for readers and members to support TPM. Every dollar contributed goes toward:
-Hiring More Journalists
-Providing free memberships to those who cannot afford them
-Supporting independent, non-corporate journalism