It's too soon to state anything definitively. But today's extremely grim numbers out of Italy do suggest that the outbreak is at least stabilizing. New numbers just released show that Wednesday was the fourth consecutive day when the numbers of new cases and new fatalities were below the peak on March 21st. I stress: this is not enough data to say the trend is down or even stabilizing. But they point in the direction of stabilization.
Graph after the jump.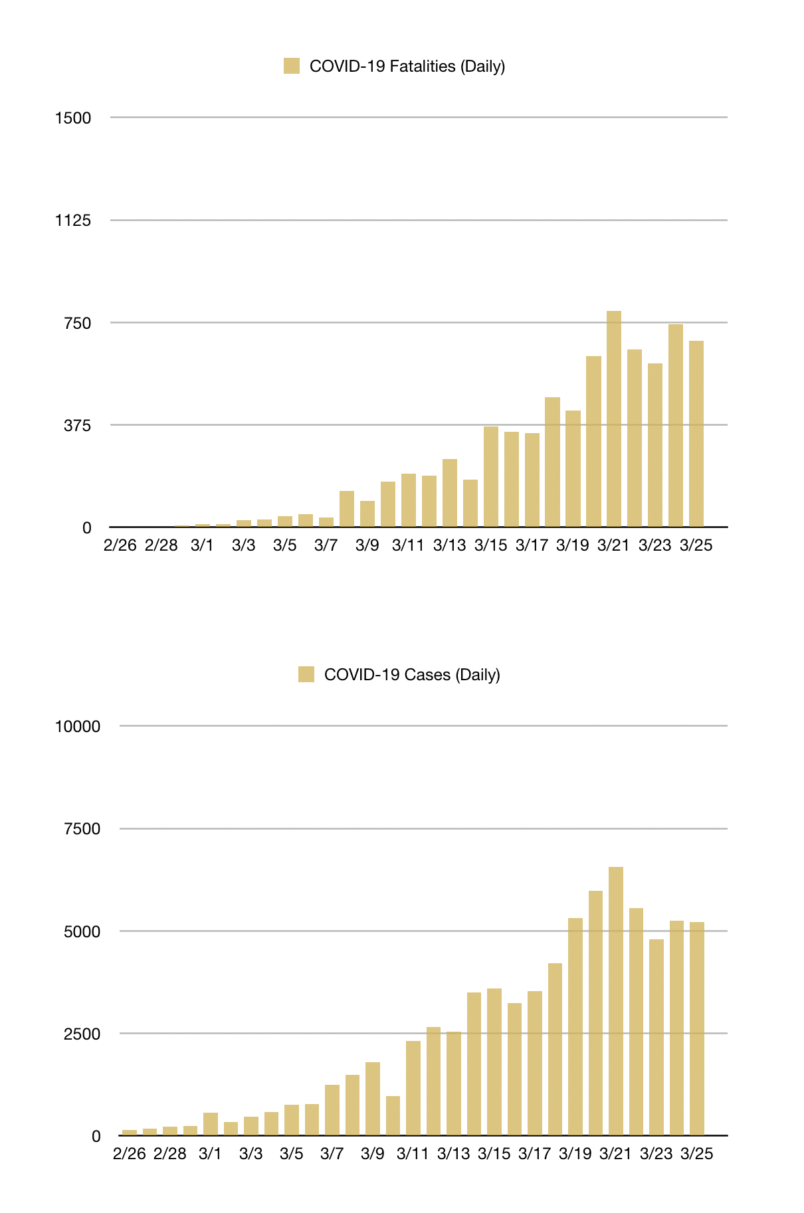 What is also notable is that the 21st is roughly two weeks from the start of the lockdown in Lombardy on March 8th and nationwide on March 9th. That is key because it broadly matches the pattern in other outbreaks and is broadly consistent with the clinical data about median days to onset of symptoms, incubation, etc.
The TPM Journalism Fund: A New Way To Support TPM
We're launching the TPM Journalism Fund as an additional way for readers and members to support TPM. Every dollar contributed goes toward:
-Hiring More Journalists
-Providing free memberships to those who cannot afford them
-Supporting independent, non-corporate journalism