This is your TPM evening briefing.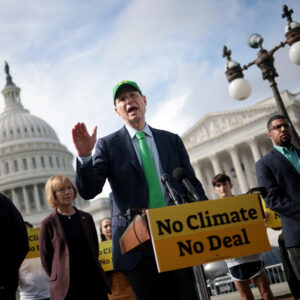 One of the many soft deadlines Democrats are facing as they trudge forward with their reconciliation package is the looming UN Climate Change summit in Glasgow. Last year's Conference of Parties was postponed because of the pandemic, and, with the world now two years deeper into its worsening crisis, this year's gathering is being heralded as the most important since the Paris Agreement was hammered out in 2015.
All that build-up comes as the U.S. Senate struggles to deliver the policies that would fulfill the President's climate agenda.
Read More