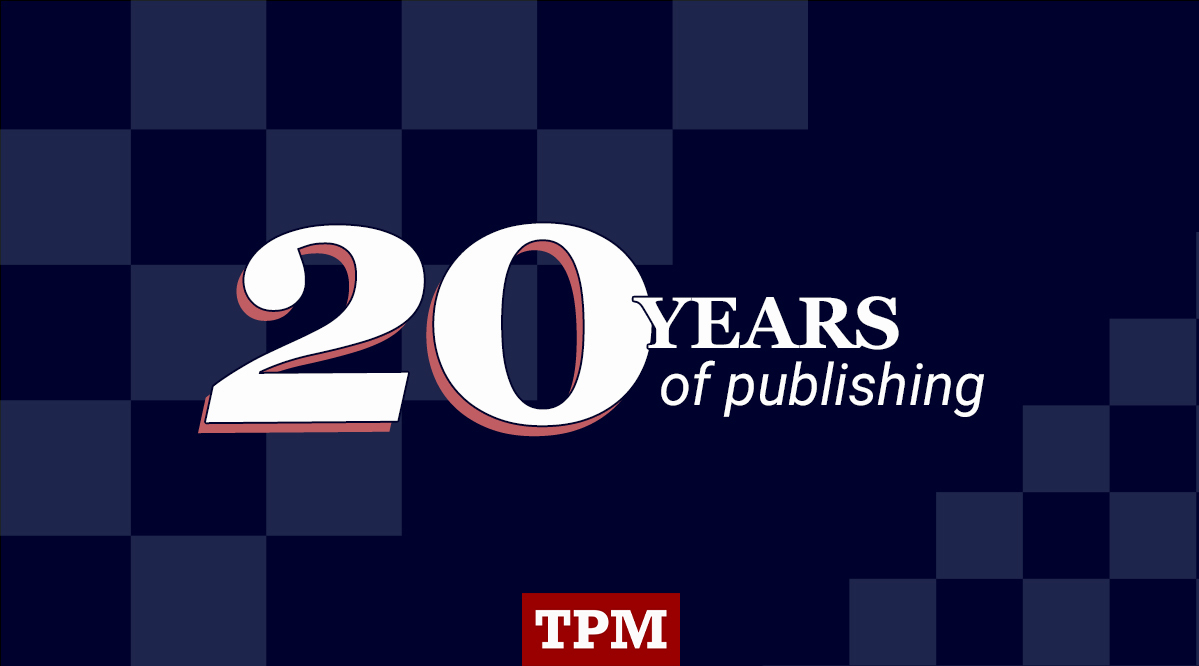 So here we are: 20 years. I remember our 10 year anniversary. That feels not long ago at all. The beginning in many ways feels like a lifetime ago, a very different time in my life, a very different time in our politics and in the media and publishing world certainly.
Today I don't want to say too much more than thank you. Thank you to all of our readers and especially our almost 35,000 subscribers who literally make it possible for us to do all of this and have made it possible for me to experiment and drive this forward since 2000. My ask for today is this. Share your TPM memories with us. Maybe it's a special moment in your relationship with the site. Maybe it's how you found TPM. Anything and everything. Our real history and existence is your experience of our collective work over these many years. So pop open your email and let us know what yours is. Use the subject line TPM20.
If you'd also like to share some part or version of it publicly on social media please use the hashtag #TPM20. Our existence as an organization has always been about leveraging and sharing your individual and collective insights. So send those in. It will mean the world to me and the whole team. We will of course be sharing many of them as part of our celebration of the team's milestone.