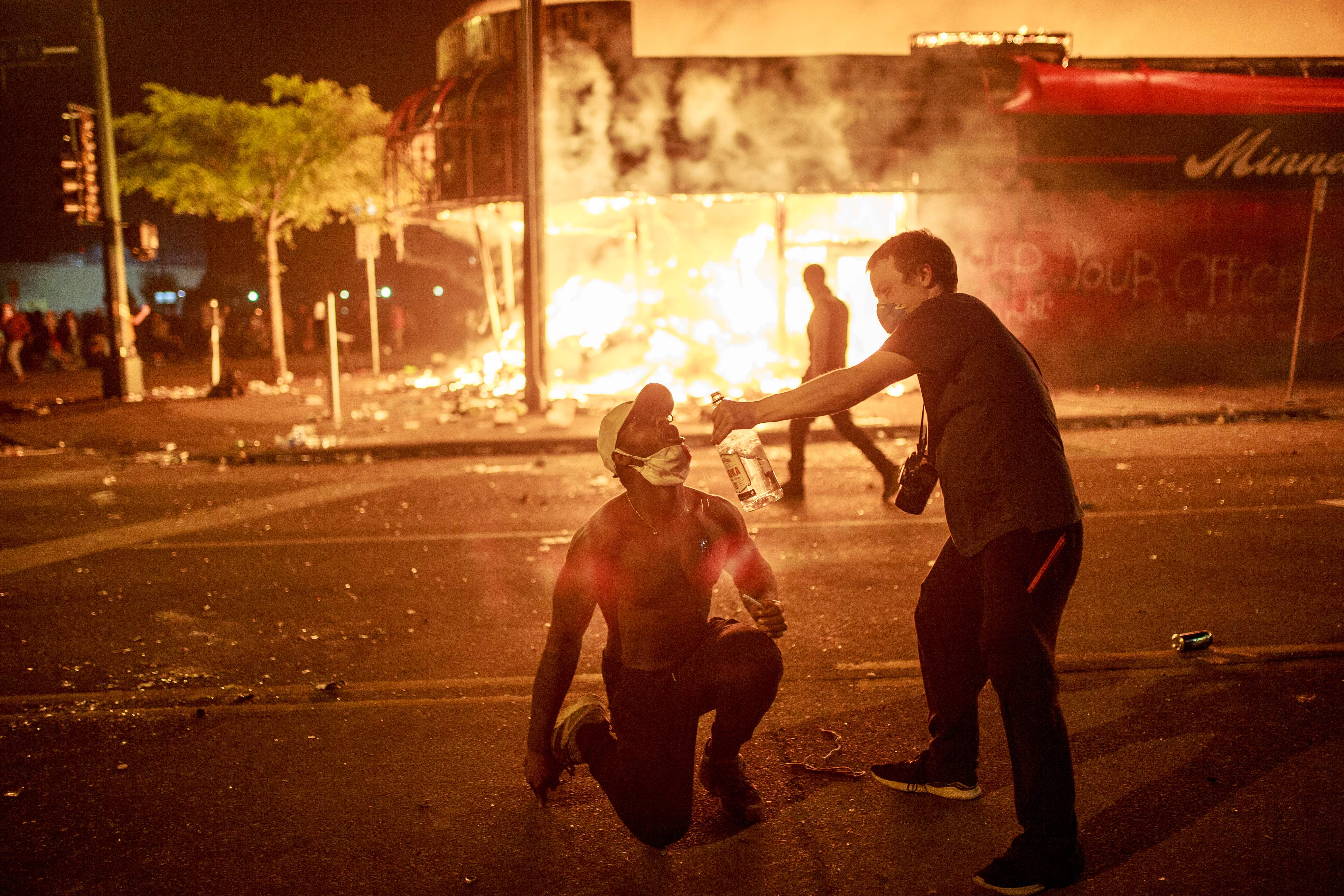 We awake to a bewildering, sobering tableau. A second night of protests engulfed Minneapolis in the wake of the police killing George Floyd and a news conference in which the county district attorney, Mike Freeman, appeared to resist bringing charges against the police officer, Derek Chauvin, who was videotaped kneeling on Floyd's neck before he died.
Protesters-turned-rioters took control the city's 3rd precinct after police evacuated the building and then set it on fire. In the early morning, Minneapolis Police arrested a compliant CNN news crew and reporter Omar Jimenez live on air. Overnight, President Trump, still egging on his faux battle with Twitter and threats to regulate it out of existence, went on the platform to threaten mass carnage against the city's "thugs."
Just spoke to Governor Tim Walz and told him that the Military is with him all the way. Any difficulty and we will assume control but, when the looting starts, the shooting starts. Thank you!