If Winning is Your Ideology, Being a Loser is Fatal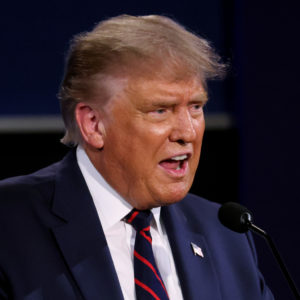 A friend asked me to read and give my reaction to this debate reaction piece by Tim Alberta in Politico. Of late I haven't been on the same page on many things Alberta has written. There are various assumptions and claims in this one I don't agree with. But on the big point I think Alberta really nails a key element of what happened Tuesday night. I mentioned yesterday that there's a certain roguish fun and entertainment Trump can bring which we shortchange ourselves not to understand and credit no matter how much we might loathe him or despise what he represents.
This was one of Trump's campaign superpowers in 2016. Whatever else you could say it was really, really clear that Trump was enjoying himself. And why wouldn't he be? He was breaking the rules and getting away with it. On his maiden political campaign he was felling the men who were supposed to be the futures of the Republican Party one after another. He was being himself and it was working. He would provoke, crack a joke, offend and while his competitors were prepping tut-tutting press releases he was on Fox or on Twitter moving on to his next stunt.