See the Corrupt Court for What It Is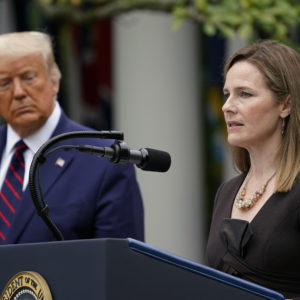 If you needed to know anything more about Amy Coney Barrett – I didn't, but if you did – she made her first act last night appearing at a splashy campaign event for President Trump. Once the Senate voted to confirm her on a party line vote, she had a lifetime appointment and literally no need for anything from President Trump. Indeed, she would quite likely have marginally improved the odds that the corrupt conservative Court majority would remain in place by declining such an appearance.
She did it anyway and that was a choice.