SCOTUS Delenda Est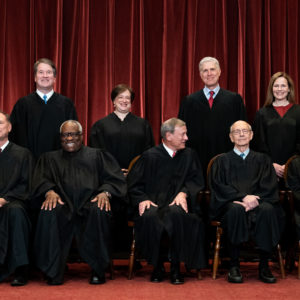 There's nothing I can add to the overnight news out of the Supreme Court and Texas that we haven't discussed previously: the Supreme Court is both corrupted and corrupt. One of the court's nine members sits illegitimately. At least five of the current conservative majority have opted for a parodic version of what the judicial right once denounced as "judicial activism." The conservative majority's jurisprudence is a results-oriented approach abandoning both precedent and the more basic interpretive traditions to arrive at the preferred outcomes of either the Republican party or conservative ideology generally. A 6 to 3 Court doesn't require extraordinary measures to overrule Roe. It seems prepped to do so next year in a case from Mississippi. The overnight decision – which rather overstates what the Court did – is another example of the injudicious exuberance to use the Court to remake the nation's laws in ways that mere democracy will not allow.
The Court's corrupt. The solution is to expand the number of justices on the high court to at least thirteen in order to break its power. I don't know when this will be possible. We don't know the future. But it is important to know what the correct and proper solution is.
For the immediate issue of reproductive rights the logical decision is to take the standing precedent of Roe and Casey and enact it into law right now. Given the aforementioned corruption I think it is quite likely the Court will strike such a law down, in whole or in part. If it does the Court will simply indict itself and I believe hasten the political will to break its power.