Where Things Stand: RonJohn Takes DC US Attorney's Office Hostage Over Jan 6 Prosecutions
Nicole Lafond
It's a tale as old as time for Sen. Ron Johnson (R-WI).
The Republican senator is reportedly using his leverage as a senator to, at least temporarily, block the confirmation of Matt Graves, whom President Biden named as his pick to lead the U.S. attorney's office in Washington, D.C. Since January of this year that office has overseen more than 600 prosecutions related to the Jan. 6 Capitol attack. So far, more than 100 insurrectionists have pleaded guilty to charges related to the attack.
Read More
| News
People of color made up the vast majority of Texas' decade-long growth spurt, especially Latinos, a group that accounted for fully half of the state's growth.
But Republicans control the state's legislature. And the new political maps they've approved in recent days as part of the redistricting process dilute Latinos' voting power, according to the first lawsuit over the maps.
Read More
| Muckraker
It was Jan. 3, and Jeffrey Bossert Clark had finally said yes.
Read More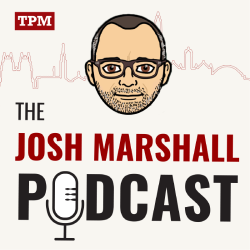 Ep. 195: Suddenly, Progress
Josh and Kate discuss the sudden forward lurch of the reconciliation negotiations that has Democra