What Is the Right?
Josh Marshall
This lovefest between Tucker Carlson and Viktor Orbán is fascinating on a number of levels.
One thing that a number of us have been saying for some time is that increasingly over the last decade-plus, the GOP has continued to present itself as a center-right party of government while increasingly operating as a rightist revanchist party on the European model. This intentionally conspicuous hobnobbing with Orbán is part of that story. Obviously, Carlson isn't formally representing the GOP. But in practice he does. He's far more influential in conservative politics than any elected official currently in office.
| News
As the Jan. 6 committee holds its first hearing Tuesday, lawmakers' primary focus will be the storming of the Capitol. Law enforcement witnesses will discuss how that day unfolded, and what they saw as they defended the building against the rioters who flooded in, seeking to confront members of Congress.
Read More
Since President Joe Biden first ascended to office flanked by the barest effective Senate majority — an evenly split chamber and Vice President Kamala Harris' tie-breaking vote — one Senate rule has earned more ink than any other: the filibuster. In its current form, the filibuster demands 60 votes to proceed to debate on most legislation.
Read More
| Prime
Sometimes, in politics, an evocative piece of imagery sticks and becomes something of a meme. "Democrats in disarray." "Shattering the glass ceiling." "Drain the swamp."
Read More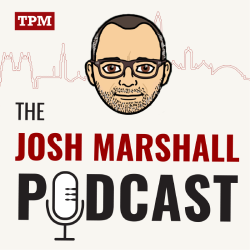 Ep. 182: Pelosi's Veto
While discussing the fate of the bipartisan infrastructure package, Josh and Kate react in real time to the news that Speaker Nancy Pelosi is rejecting some...