Crumbling Firmament #2
Josh Marshall
I've now read up a bit more on the particulars of the blow up between the US and France. It basically comports with my original understanding. Australia feels increasingly threatened by China. The Australians contracted with the French five years ago, in a significantly different and less threatening security environment. There were already significant delays and cost overruns with the French subs. But the key is that what the US could offer was demonstrably and critically better technology. A central attribute of attack submarines is that your adversary doesn't know where they are. The French subs are louder. The Australians had good reason to believe they'd be obsolete on delivery.
To the Australians this must have seemed an open and shut case of critical national security interests against which the anger of the French was an unfortunate but inevitable and acceptable byproduct. A more capably armed Australia, meanwhile, fits neatly into what the Biden White House has made a central feature of its national security policy: countering Chinese ambitions to challenge or displace the US Navy as the dominant naval power in East Asia.
Read More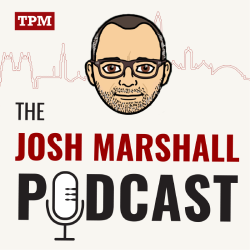 Ep. 190: California Said No
Josh and Kate discuss the failed effort to recall California Gov. Gavin Newsom and the President's meetings with a certain couple of senators who are threat...