Where Things Stand: A Swing And A Miss
John Light
Allies of the president have been murmuring ominously about potential October surprises all year. There's the Durham investigation, Giuliani's conspiracy theories, and Senator Ron Johnson's (R-WI) investigation into Ukraine-related Biden allegations, to name a few.
We got the results of that last one this morning. But, alas! There is no surprise.
Read More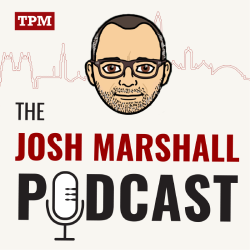 Ep. 138: An FDR Moment
Josh, Kate and David are joined by Democratic candidate Ritchie Torres, the almost certain next U.S. congressman from New York's 15th district, to discuss t...
MEMBER EXCLUSIVES
PRIMEWIRE