Not Over Till It's Over
Josh Marshall
Two points on the latest polls. The first is that President Trump does appear to have regained a small measure of support in recent days – very small and it still leaves him in landslide loss territory but it seems to show up as some real movement. At the same time, I keep seeing polls in which the "likely voter" screen shows a slightly better result than the "registered voter" screen. Most of you know that that inverts the rule of thumb in which Republicans – who tend to be older, wealthier, more fixed in communities – do better on likely voter screens. This suggests a non-trivial turnout advantage.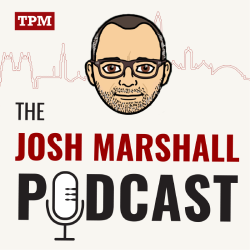 Ep. 142: The View From Two Weeks
Josh, Kate, and David discuss the waning days of the campaign, the upcoming presidential debate, and what's changed since 2016. ...
MEMBER EXCLUSIVES
PRIMEWIRE