Your COVID Moments #7
Josh Marshall
From TPM Reader PI …
I'm retired, and before Covid, I visited and cared for my mother every day in a nearby memory care facility. She's in late-stage Alzheimer's. I took her to nearby parks, manicurists, restaurants and of course doctor visits and hospital stays when she had seizures. I helped her shower and trimmed her hair, joined her in group activities, sat with her in her facility's garden, or in her room, watching television. I also spent many a time helping her through the fears, delusions or violence that dementia can trigger, then working with her doctor, psychiatrist and neurologist to find the right meds balance to keep her seizure-free and calm.
Read More
| News
President Biden has chosen for top positions at the Justice Department three advocates who have spent their lifetimes in the civil rights arena and the last four years in particular combatting the Trump-era's most egregious assaults on democracy.
Read More
| Prime
The Justice Department signaled Friday it wanted to put a spotlight on its work responding to and disrupting domestic terrorism, marking a turn from the Trump era when any acknowledgement of a rise in far-right extremism could be met with a scolding from the then-president.
Read More
| Prime
January 20 was a tough day for the QAnon community.
Read More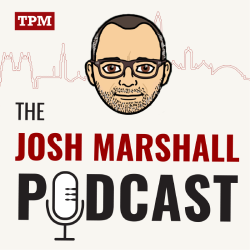 Ep. 161: Tanden Tantrum
Josh, Kate, and David discuss the slow sinking of Neera Tanden's nomination for OMB director, as well as the first public hearing after the January 6 Capito...
MEMBER EXCLUSIVES
PRIMEWIRE